4 minutes reading time
(860 words)
Top 6 Mediterranean Travel Destinations that Combine Luxury and Adventure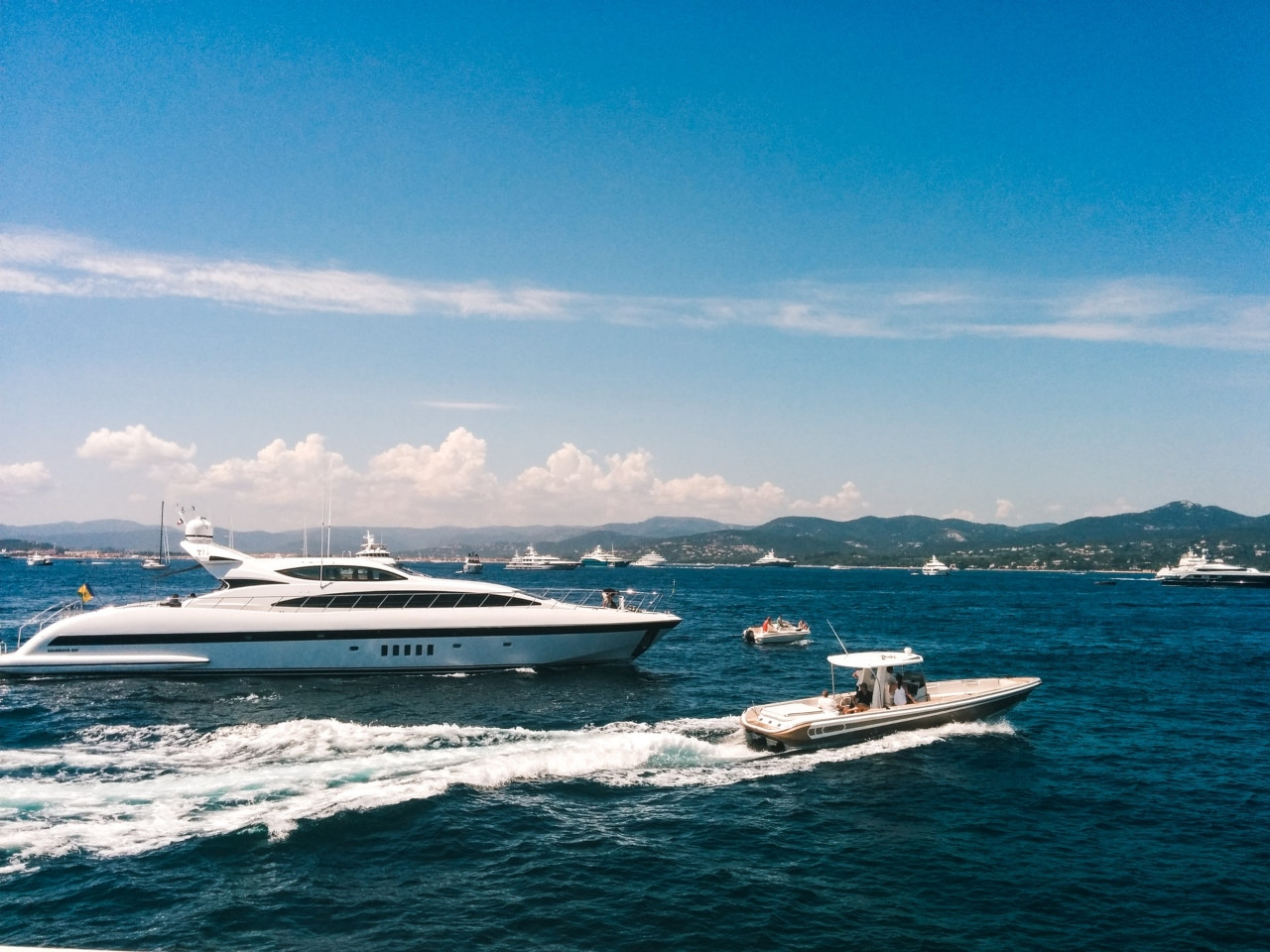 When it comes to summer holidays, the Mediterranean has always been among the most sought-after destinations. From blissful sunshine and golden sands to calm seas, historic architecture, as well as some of the most well-known landmarks in Europe, this region truly has something to offer for any type of traveler. However, if you're on the lookout for more opulent and indulgent experiences, here are some of the best travel destinations in the Mediterranean that perfectly combine luxury and adventure:
Located on the Costa Brava in Spain, Barcelona is most renowned for its impressive architecture, with every corner of the city center being graced with a truly fascinating building completely distinct to Barcelona, such as Sagrada Familia, Parc Guell, and Casa Mila. However, it's not only the stunning scenery that makes the city quite so unique. In recent years, Barcelona has become one of the global fashion capitals, offering endless luxury shopping opportunities, interesting fashion shows, as well as a captivating local fashion scene inspired by the rich cultural history of the area. For anyone who enjoys high fashion shopping holidays that also give an insight into the history and the heritage of the region, Barcelona is the ideal spot.
Croatia has quickly become one of the most popular European holiday destinations, and for a good reason. Historic cities such as Split offer a wide array of stunning landscapes, from fascinating 4th-century architecture like the Diocletian's Palace to charming squares and cathedrals, and even its neighboring Krka National Park, providing lush greenery and dozens of impressive waterfalls.
But if you'd like to get away from tourists and the hustle and bustle of the city center, Split's coastline is also dotted with luxury hotels and high-end restaurants perfect for an opulent vacation, where you might even get the chance to rub shoulders with the rich and famous.
Porto Montenegro, Montenegro
While it might be a lesser-known spot on the Mediterranean, Montenegro is slowly becoming one of the top must-visit destinations in Europe. Porto Montenegro is no exception, an up-and-coming neighborhood in the Bay of Kotor aimed at promoting luxury and indulgence at each step. Including an on-site helipad and even offering a premium marina, there's plenty of space for berthing your superyacht here, making it the perfect base for incredible summer adventures. The local luxury residences will make for an incredibly comfortable stay, while the pristine private pools, fine dining restaurants, and plenty of high-end shopping opportunities will make your holiday in Montenegro even more opulent and indulgent.
The French Riviera, France
There aren't many places in the world that simply scream luxury quite like the French Riviera. This region of France has long been the most sought-after destination among celebrities and big stars, and it's not difficult to see why. With fine cuisine, pristine architecture, and some of the best coastline views, the French Riviera is truly one of the most stunning regions in the Mediterranean.
And the area has no shortage of luxury experiences either. Whether you stay in historic villas or modern 5-star hotels, dine in Michelin-starred restaurants, or simply explore the region on a luxurious yacht at your own pace, the French Riviera is bound to provide a memorable adventure.
Although Italy has always been favored by global tourists, Venice has recently become one of the most popular post-lockdown travel places to visit. This destination offers some of the richest culture and history in the region, including delicious food, stunning architectural wonders such as the opulent Ca' Rezzonico, and the ornate St. Mark's Basilica, as well as unique and indulgent experiences like memorable gondola rides.
And while Venice might be a popular and often crowded tourist destination, escaping the crowd in this city is actually quite simple. The narrow streets away from the center are home to quiet five-star hotels, designer shops, and incredible fine-dining spots, making Venice the ideal Mediterranean destination for experiencing opulence and luxury as it was intended.
Santorini and Mykonos, Greece
Situated in the Cyclades, the islands of Santorini and Mykonos are known as being among the most beautiful spots in the Mediterranean. While Mykonos might be more of a party island, with Santorini offering a calmer and more traditional feel, both islands are graced with stunning white and blue architecture perfectly contrasting the dark volcanic rock they were built on, and they offer an abundance of luxurious experiences as well.
From opulent cruises around the island to wine tasting tours around incredible local wineries, including luxury private resorts with gorgeous infinity pools, as well as some of the best sunset views, both Santorini and Mykonos can truly make for a wonderful, sophisticated, and romantic vacation.
Evidently, there's no shortage of luxurious destinations in the Mediterranean. No matter which type of travel you prefer, this stunning region of Europe is bound to provide some of the most enjoyable and memorable holiday opportunities.
Related Posts
Comments
No comments made yet. Be the first to submit a comment
By accepting you will be accessing a service provided by a third-party external to https://style-review.com/