4 minutes reading time
(842 words)
6 Tips for Achieving Your New Year's Fitness Goals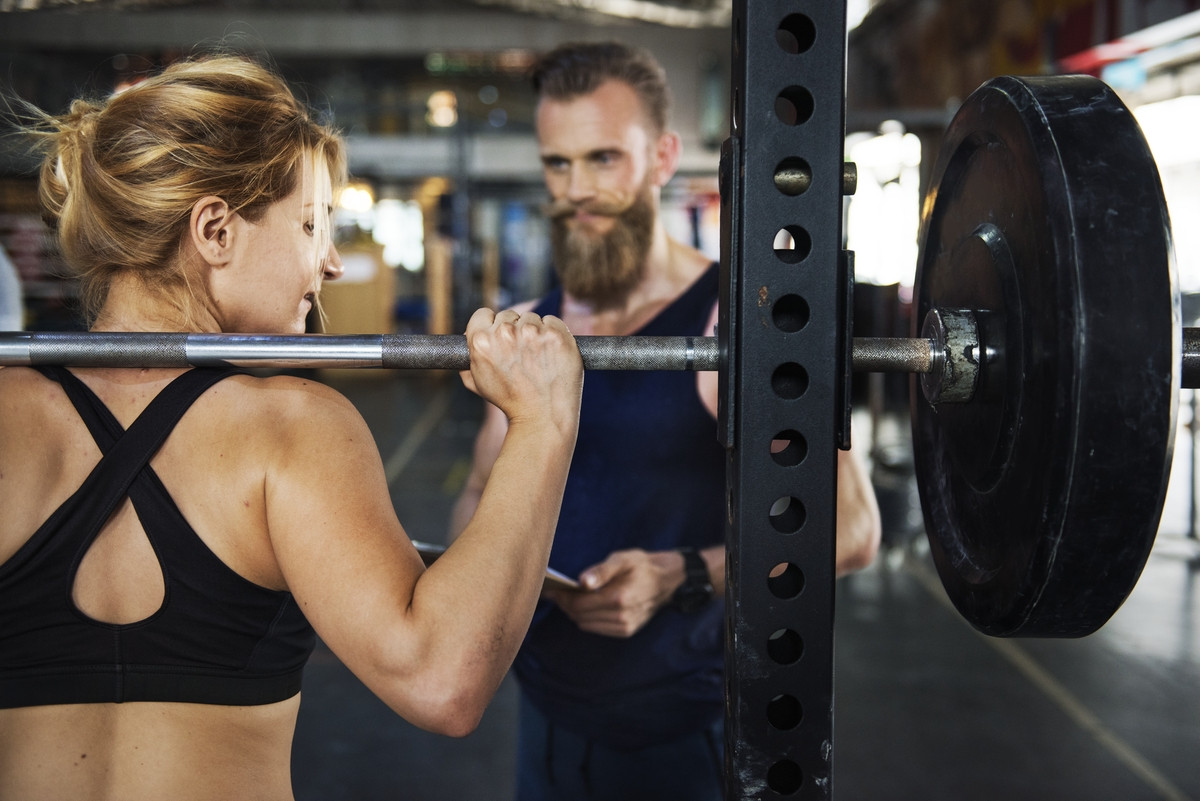 New Year's here, which means it's time to start working on all your resolutions for 2022. And for many people, New Year Resolutions are all about getting fitter, leaner, and more toned. If you're someone who cares about your physical wellbeing, and you also have fitness goals, then this text is for you. Here, we will show you how to smash your New Year fitness goals while also feeling motivated and energized to do so. So here are some tips that will help you make that happen.
1. Create a plan that will work for you
You might just get off your sofa and go to the nearest gym. That's fine, especially if you have previous experience. But if you're lacking sufficient experience and workout routine, then it's important to create a plan that will actually fit your lifestyle. That means the schedule, the type of workouts, and the intensity of exercises. If you're a beginner, then you'll definitely benefit more from creating a coherent and suitable plan. Ask a reliable fitness trainer to help you come up with a perfect exercise plan, or create one by yourself using various online tools.
2. Go easy before you go hard
Many people make a mistake when turning over a new leaf. They start too motivated, only to lose their enthusiasm after a while. That happens quite often, which is why it's important to go easy before you go hard. Small steps will help you get used to your new and more active lifestyle. Start with the smallest number of reps, and then gently increase them as you start to notice your own progress. Going easy is a great way to learn more about your own strength and limits, as you'll be able to see your own advancement as time goes by.
3. Discipline matters more than motivation
Motivation might come and go, which is why it's essential to adopt some self-discipline. When you're disciplined and dedicated, then motivation is already there. As long as you're determined to be persistent and consistent with your efforts, you'll see amazing results, no matter at what stage of fitness you are. Therefore, make sure to focus on building your discipline, as motivation will always be there, once you create a routine and decide to stick to it. There's no need to be too strict, because self-discipline requires effort, so if you don't succeed at first, make sure to try again until you do.
4. Start using specialized apps
You deserve all the help that you can get. Besides, that will surely help you kill all the fitness goals that you've envisaged for yourself. That's why working out with various online fitness coaches can help you get started. Besides, it's easier to learn from the comfort of your home, than in the gym, surrounded by others. This is why the Humango sports training app can help you achieve all your fitness goals. The app focuses on your performances and uses AI to analyze your data and accommodate your fitness plan to your current situation. These types of apps are an excellent way to stay motivated and focused, especially if you're new to exercising.
5. Also, give yourself some time off
Sometimes, day-to-day life can get the best of you, which is important to give yourself some time off. Allowing yourself to rest, after an especially grueling workout can help your body get back to normal, and recuperate for further challenges. Therefore, no matter how fit or disciplined you might be, be sure to also get some rest from time to time. This is perfectly fine, and should be practiced regularly, especially if you're also dealing with a hectic work schedule or chronic illness.
6. Don't be afraid to exercise at home
Some people are wary of exercising at home. They might be afraid of getting hurt without proper supervision, or they lack sufficient motivation to work out at home. However, that can be a great solution in case of another lockdown, or due to bad weather. Having your own cozy corner where you'll be able to do your favorite exercises is a great gym substitute. Besides, many fitness trainers have online programs, so you can still be coached and corrected despite being at home. Home workouts can also make you feel more relaxed, as you'll be the only person you're competing against.
These tips will help you achieve all your fitness goals, as long as you're committed and kind to your own body. Once you learn about your own preferences and needs, you'll be able to come up with a perfect workout plan that will help you get toned in no time. Also, using special apps, being self-disciplined, and sometimes working out at home will help you build a strong routine that will help you look your best in 2022.
Comments
No comments made yet. Be the first to submit a comment
By accepting you will be accessing a service provided by a third-party external to https://style-review.com/