Your lifestyle in entertainment, restaurants , bars and clubs etc.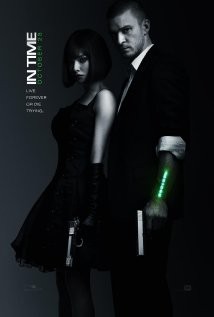 One of the best films if you like good concept movies
I love a good concept, this film doesn't dissapoint and the performances from Justin Timberlake and Amanda Seyfried are good.
'I dont have time' something I feel daily like most people but in In Time it is the
struggle to get more of it that drives the film.
For someone as middle as me when I first experienced Leona Lewis sing Hurt originally by Johnny Cash (a massive favorite of my fathers) my ears pricked up.
Not only has she always stood apart - a long way from the new pack of artists she is not afraid to try this massive ballad. I featured the original video out of respect and the other fact that you will hear this over and over for the moment and though I would always prefer the original as Cash was singing from the real depths of his soul.
Now Leona Lewis has just performed this at the Royal Variety Performance (I don't rate the dress) and Nicole Scherzinger (I got it wrong didn't I ) will be glad that Peter Kay did a funny featuring Jimmy Saville creating the space to follow Lewis' performance. In the words of Kelly Rowland who's latest song in very average though her body is amazing 'SHE LAID IT DOWN'
After the sold-out success of their 'Model Behaviour' single launch in December,

This Saturday 11th February

The Collectable Few play Paris Is Burning Club @ The Lexington, London

Last remaining tickets available for pre-order here http://www.wegottickets.com/event/154357

Doors from 8pm // The Lexington, 96-98 Pentonville Road, London N1 9JB(Nearest tube: Angel).