3 minutes reading time
(668 words)
7 Undeniable Reasons To Love Women's Rolex Watches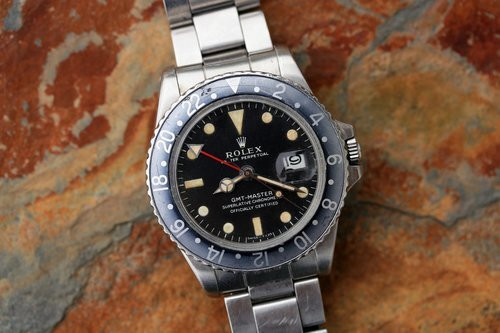 'You don't have to be Royalty to adorn a crown… sometimes, you can wear this statement of regality on your wrist'… this is exactly the emotion that should back your enthusiasm when you decide to splurge on a Rolex watch.
Priced anywhere between 6000 USD (for base models) to over 400,000 USD, you may need to stretch your wallet way more than you usually would, in order to invite this piece of timeless opulence to your life.
For all the uncrowned Empresses still in two minds about whether to buy or not to buy women's Rolex watch, here are 7 good reasons that will convince you to settle on the affirmative…
Did you know, it takes almost an entire year to make one Rolex timepiece? Every watch is carefully handcrafted by a set of highly experienced and trained in-house professionals that are devoted to integrating technology with tradition to bring you a piece that is just as unique as you.
Whether Rolex watches men or women, nothing can make you feel more special than having the Crown on your wrist.
Picture Perfect yet Tough to the Core
Just like you! In the year 1927, trend-setting swimmer Mercedes Gleitze was gifted a Rolex Oyster when she attempted to swim the English Channel. She had the Oyster around her neck as she braved the icy waters for 10 good hours till she gave in to the stressful conditions.
As she came out of the water, semi-conscious, her Rolex was seen in perfect condition and its inside was 100% dry.
Back in 1953, the Rolex watch was the timekeeper in Tenzing Norgay and Edmund Hillary's Everest Expedition. In spite of stupendous altitudes and freezing temperatures, the watch worked to perfection.
Could there be a more relevant and time-tested example of beauty blended with indomitable strength? When you realize you too are picture-perfect yet tough to the core, it's time you gifted yourself a Rolex.
'You don't 'buy a Rolex… you 'Earn' it'
Your Milestones are precious and what better way to celebrate your hard-earned successes than with Rolex Watch women. As your timepiece sparkles on your wrist, onlookers will always get a fair idea that you are among the deserving and your place is set among the movers, shakers, influencers, and decision-makers.
From the quest for Chronometric precision that started way back in 1910 to avantgarde multi-skill prototyping for futuristic performance, Rolex is a perpetual encapsulation of timeless designs backed with future-forward technologies. In simple words, your women's Rolex watch will neither go out of style nor stride far into the foreseeable future!
A Gold / Diamond Rolex Watch is as good as Jewelry
Did you know you can have your Rolex insured? This is because this is one of those regal timepieces that are as good as jewelry. Made of precious metals and encrusted with precious stones, a Rolex is all the bling you need even if you have to walk down the red carpet.
Rolex makes a Worthy Heirloom
Yes… You can hand down your Diamond / Gold Rolex watch as an heirloom. Given their unbeatably superior make, they can last a decade without losing a second. When maintained the right way, they can last a lifetime or more. Certain discontinued yet vintage pieces can sell as invaluable antiques at remarkably high prices as well.
You can have your purchase financed
So, how much is a Rolex watch? No matter how many zeroes follow the digits, be rest assured, there are many top financers that are ever ready to make your purchase experience very easy on your wallet.
Final Thoughts…
Wondering whether to buy a Rolex watch or two of them? Go right ahead and look through your options right now! Remember, when you value yourself enough, you are worthy of a Rolex watch… your own little crown that celebrates your own little success story.
Comments
No comments made yet. Be the first to submit a comment
By accepting you will be accessing a service provided by a third-party external to https://style-review.com/