3 minutes reading time
(654 words)
Ranveer Singh Gives Real Emotion By Enduring Pain In 'Lootera'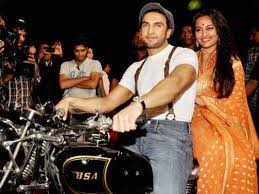 Ranveer Singh Gives Real Emotion By Enduring Pain In 'Lootera'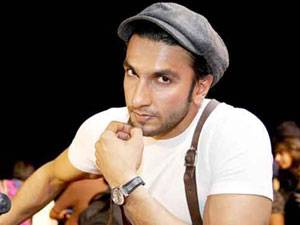 Everyone was shocked to see Bollywood actor Ranveer Singh on the sets of Lootera. For one particular scene, he gave real emotions by actually hurting himself. He was supposed to show that he was in deep pain for a particular sequence. So he took a safety pin and started piercing himself repeatedly to give that particular shot, reported a source.
Members of the unit as well as the director himself were against this extreme step, however Ranveer kept arguing that the scene was really poignant and the pain caused by the piercing of the safety pin helped in boosting his performance. On the edit table, when his performance was seen by the team, they were convinced that the scene would surely touch the audience's hearts. SonakshiSinha pairs up with Ranveer Singh in the romantic film Lootera directed by Vikramaditya Motwane.
Is Shahrukh Khan Getting Very Protective About Priyanka Chopra These Days!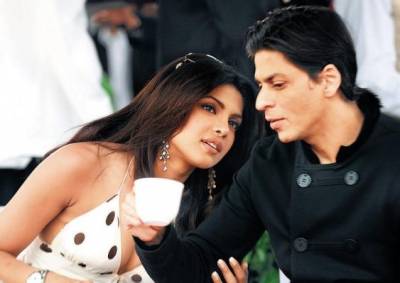 Everyone is wondering whether the relations between Priyanka Chopra and Shahrukh Khan have reached the next level! A news article had released the information that both of them were quite serious about their relationship and are even dating each other. As reported in the daily it seems that many of Shahrukh's friends are not too happy about this friendship, and hence he has started maintaining a distance from those friends. Shahrukh is not ready to listen to any word spoken against Priyanka, and is so protective about her that he has made this clear to everyone.
All the endorsements deals of Priyanka are also being handled by SRK. On PeeCee's behalf, he negotiates and approves all the deals. SRK has reported to his friends that when he came to Mumbai from Delhi, he came with nothing, and if he is to start all over again with nothing, he is ready for it, if that is needed to be done just to be with Priyanka. Everyone is talking about whether Shahrukh would marry PeeCee considering that he is married to Gauri and has two grown up kids, Suhana and Aryan. Gauri has always been lucky to have a dedicated and loyal husband like Shahrukh and friends and fans pray that, come what may, the couple do not separate ever! Till then everyone is keeping their fingers crossed.
Vidya Balan Is To Be A Part Of The Jury At The Cannes Film Festival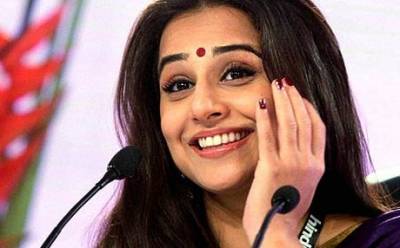 This time, it is Bollywood actress, Vidya Balan who will be part of the jury at the prestigious 66th Film Festival at Cannes along with Ang Lee, director of 'Life of Pi'. Steven Spielberg, the Hollywood director, will head the nine member jury which also includes Vidya Balan. Her roles in films like Parineeta, Kahaani and The Dirty Picture have been truly path breaking. In India this 35 year old actress is one performer who has earned a lot of respect from the audience. The other big names included in the nine member jury also included are Cristian Mungui, the Romanian director, Nicole Kidman, the Oscar winning actress, Daniel Auteuil the French actor and director, Christophe Waltz, the Oscar winner, Lynne Ramsay, the Scottish director, and Naomi Kawase the Japanese director.
The Cannes Film Festival will run from 15th May 2013 to 26th May 2013 in which 19 films will be competing for the Palme d'Or coveted prize, to be awarded by the jury. Anurag Kashyap, director tweets that that its awesome news that Vidya is part of the jury this year at the Cannes Film Festival. To celebrate a century of Indian cinema, Sharmila Tagore, the famous Bollywood actress and Shekhar Kapur, film director had also been part of the jury at the Cannes film festival. Megastar Amitabh Bachchan is expected to perform in a cameo at the opening of the festival on15th May. A special invite has also been sent to AishwaryaRai, who is a regular at the film festival.
Related Posts
Comments
No comments made yet. Be the first to submit a comment
By accepting you will be accessing a service provided by a third-party external to https://style-review.com/