The Trial Of Sanjay Dutt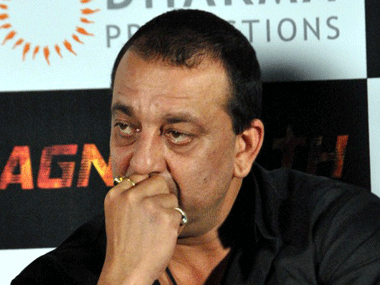 Sanjay Dutt's trial and judgments have been on for many years and the final judgment came up two weeks ago where he has to serve a five year imprisonment. Since he had served sixteen months earlier in the jail in the year 1995, his present term is reduced to three and half years. In 1993 Sanjay Dutt was arrested under the TADA for illegal possession of arms. He defended by saying he had to protect himself but things were not to sail smoothly. After many petitions and appeals the final decision came on March 21st that he complete the remaining years of his term in jail. Initially he was stated to have accepted to serve his term. A few days back he seems to have asked for more time and it is to finish off his projects like Policegiri, Zanjeer and Peekay.
Sanjay Dutt is doing two shifts to finish off his projects before his actual jail term. Film fraternity has rallied around this star and most of them rushed to his residence on hearing the news. Petitions from various quarters were sent but in vain. The arch rival khans Salman and Shahrukh are good friends of Sanjay Dutt and both have visited him. Shahrukh stayed around two hours sharing the grief of the family. The entire unit of Policegiri has stood by this actor who most say is one of the best human beings in the industry. The law has done justice in not giving any special treatment for celebrities- all are equal in the eyes of law and that Sanjay Dutt learnt it the hard way, is a lesson to be learnt for all the rich and the famous.
Dance Baby Dance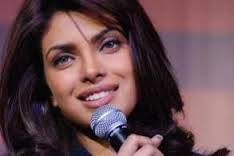 While this is not something to cheer for in the Bollywood circle there is something to be happy about and that is camaraderie that is seen these days. There were days when only select women like Helen, Bindu would show their shapely legs and entice men with sensuous dance numbers. The heroine were homely girls and the sexy women had a small role that a villainous touch. Then came the days, not so long back, when the heroines shed the homely look and were game to do the raunchy numbers for their films. A time when an item number by the heroine was mandatory and the audience were disappointed if they did not see one. This continues, but stars have gone a step ahead. Here you have Aamir Khan, HritikRoshan, Priyanka Chopra, Katrina Kaif and the like shaking their booties for films where they do not play a role . What a guest appearance and all for friendship's sake?
Tit Bits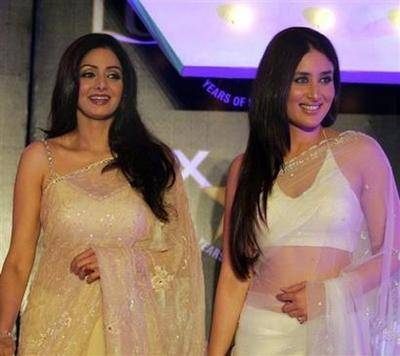 Kareena Kapoor and Sridevi were recently awarded the Entertainer of the Decade Award by NDTV. Kareena who finally married her sweetheart Saif Ali Khan is busy with her shoot and the two are catching up as much as possible. In Bebo words "Saif and I contribute to air fare sales". Sreedevi has returned with a big bang in English Vinglish and we hope to see her more. She now finds time to do projects as her children have grown up. All are waiting to see some sterling performances from the maverick of yesteryears.
Vishal Bharadwaj is banking again on Shakespeare. Omkara and Maqbool inspired by Othello and Macbeth did well at the box office and he could not pull off a similar one with Matru Ki Bijlee Ka Mandola. So he is back to Shakespeare with Shahid Kapoor as his lead man. Their past differences have been buried deep and hope this film does well. However it is not certain which Shakespeare's play forms the story – the gossip mills say it either King Lear or Hamlet.