Priyanka's Spontaneous Gesture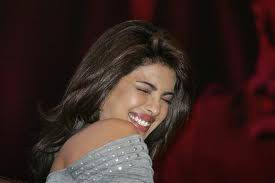 The family of Jiban Patra, the assistant of Priyanka Chopra who died in a foreign country with no family members around, has Priyanka for all help. She is putting all efforts to see that papers are cleared to get the body back to India as soon as possible. There were a lot of paper work to be cleared and Priyanka stayed back to see all of it got cleared. However there has been a little delay from the part of the family to send the papers. Priyanka has really stood by her assistant and has promised to look after the upbringing and education of his two children. Jiban was freelancing for Tabu and Aishwarya. Will the two pitch in tooboll
All Work And No Play Makes Ranbir A Dull Boy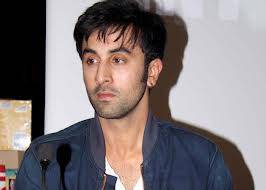 Ranbir's pranks with his co-stars are getting overboard. Its time he learns to draw his line and keep his practical jokes to a level that is enjoyable by all involved. Recently for a shot where his co-stars had to drink, he replaced the glass of water with vodka and these stars were shocked. Ayan Mukherji did not see the funny side of it and was truly annoyed, sources said. Later on matters worsened when Ranbir applied turmeric paste all over the heroine's face where he was to just dab the paste on her face. Kalki, the heroine developed rashes and the shooting was put off for three days.
Is it because of this that Ayan gets Ranbir to do all that he hates to do? Ranbir's fear of heights and water is well known and he does not know swimming either. In Yeh Jawani He Diwani Ranbir and his pair Deepika were to shoot on top of a cliffs and buildings. He was also made to jump into the sea for the same film. Are the practical jokes on Ranbir for a change? Ayan seems to have said he gets a kick by making Ranbir do things he hates to do. And the film is also eagerly awaited as it is the first film after the Ranbir and Deepika break up. Will we get to see the chemistry between the two on screen as before – something to wait and watch?
While still on Ranbir, Vicky Singh Roy, Ranbir's friend has to be content with the small crumbs thrown to him by his friend after a long and faithful wait. A few years ago he had agreed to do a film for Vicky but did not show interest after some time. Since Ranbir was not in the picture some studios like Eros and UTV which had shown interest, dropped the project. Finally T-Series has agreed to produce the film, and Ranbir? Well he is there doing a guest appearance and not the full fledged role originally meant for him.
Tit Bits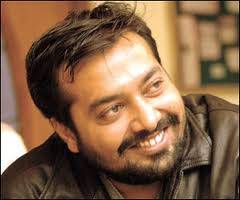 Anurag Kashyap has got many children to be little Bachans for his music video 'Give it up for Bachan'. Children have 'don'ned some of his iconic roles and jigged to a lively music. The music is by Amit Trivedi and is sung by Sukhwinder Singh for Anurag's Bombay Talkies. Take a look at the video and find out which famous character has been missed out.
After keeping quiet for long, John Abraham's friends are up in arms against Bipasha Basu's missiles which somehow seem to be coming long after their break up. His friends say that it was all Bipasha's fault and that their relationship was always on a roller coaster ride. It was Bipasha's fling with the Hollywood star Josh Hartnett that sealed the nail on the coffin. Heartening to note that film stars do have reliable friends who rally around them in times of trouble.