The news is that Gauri and Shahrukh Khan have decided to become mommy and daddy once again. They already are proud parents or Aryan, their 15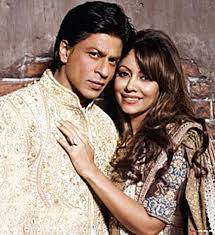 year old son and Suhana, their 13 year old daughter. Aryan has already gone abroad to complete his higher studies, while Suhana is yet to finish school. Through surrogacy, now they are expecting a baby boy. Since sometime, Gauri was very keen on having a third child and accordingly she decided to have the baby through surrogacy.
Kiran Rao and Aamir Khan too have had their child through surrogacy and Gauri and SRK have consulted the same doctor which Kiran Rao and Aamir Khan had consulted. Kiran Rao and Aamir announced their son, Azad Rao Khan's birth through a surrogate mother, in December 2011. As per reports Gauri and SRK's third baby is due in July's first week. Sohail Khan, Salman Khan's younger brother and his wife Seema too had considered surrogacy to have their second child. Gauri and Shahrukh have been married since 22 years much before his debut in the film Deewana in the year 1992. Fauji is the TV serial through which Shahrukh Khan had gained a lot of fame.
Jiah Khan's Mother, Rabiya Khan Cannot Believe That Her Fighter Daughter, Has Committed Suicide
Jiah Khan's mother is finding it difficult to come to terms with the loss of her dear daughter. One June 3, 2013, the twenty five years old actress, Jiah Khan born in the United States, hanged herself at her residence. The speculation is that her relationship with Sooraj, her boyfriend had failed. Sooraj is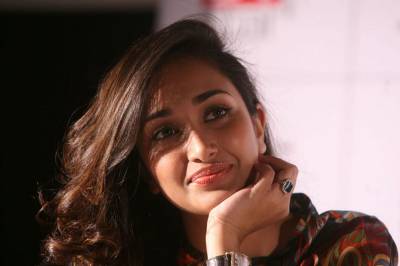 the son of Zarina Wahab and Aditya Pancholi. Rabiya Khan finds it unbelievable and heartbreaking that Jiah Khan has committed suicide. She stated that people do not know what they are doing when they are disturbed emotionally and mentally. Jiah was a soldier and a fighter she says. Jiah was protective about her sisters and counseled and advised them. She was also very spiritual. Her family just cannot believe that she has done this. She was an aspiring actress and was looking towards looking for some films to do, but wasn't as lucky.
On that ill-fated day Jiah was supposed to go with one of her cousins to see an American show at 8.30 while her family had gone out. Rabiya had gone out. Text messages were used to chat with Jiah. Her mother says that if she had known what Jiah was going through mentally then she would have definitely left her alone. A six page letter from Jiah was found on the basis of which Sooraj was arrested on June 11, 2013. She had written about the abuse, trauma and hurt she had suffered from her lover's hands. For abetment to suicide, the 22 year old Sooraj has been booked.
According to Rabiya, Jiah's love was not recognized and respected. A few months back, Jiah had visited London to meet her mother and had made a mention of the troubled relationship she had with Sooraj Pancholi. In February this year when she visited London for the birthday, Jiah did not that charm on her face. Rabiya says that as a mother she could sense this and when she spoke to her daughter, she started crying a lot. When she tried to ask her whether the delay or getting films or whether her career was disturbing her, she just started crying badly. She cried like hell as if there was deep pain in her heart, Rabiya states.