Every now and again we see something which captures our imagination and leaves us wanting more. Optical illusions have a knack for grasping my attention, and these fantastic street portraits are the reason why. If only we could take these imaginative designs and bring them into our homes. Carpets are fantastic for our home life, such as the ones offered from All Floors Express, but these designs are truly fantastic works of art.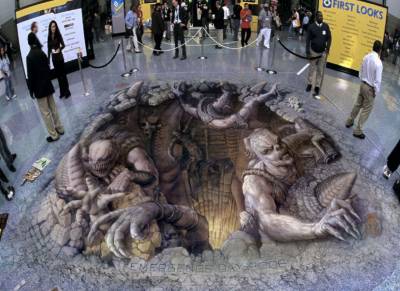 You may not want this anywhere near your home, it is truly scary, but the detail and effort gone into creating this piece of art if amazing. A Painting which looks far more than just a painting.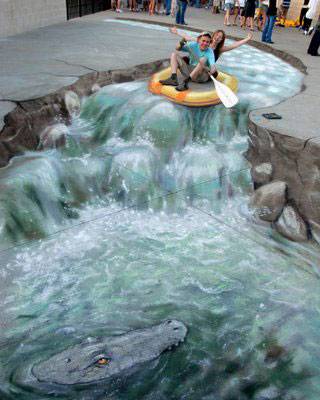 This is slightly less terrifying than the previous; its fun concept boggles the mind with its amazing 3D effects.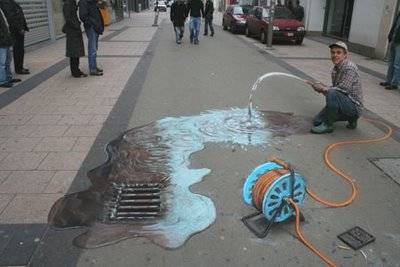 This image makes it very hard to believe that there isn't actually any water flowing into the drain, everything is painted!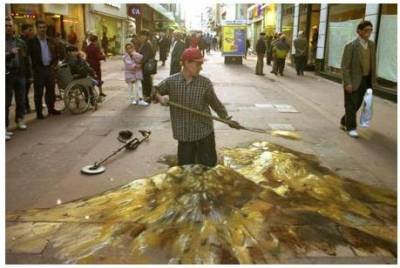 This is an example of an anamorphic illusion created by Julian Beever. This sidewalk drawing was drawn in a special distortion in order to create an impression of 3 dimensions when seen from one particular viewpoint.