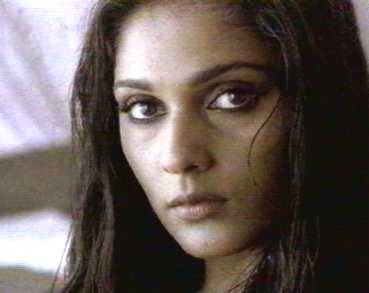 The film Aashiqui 2 has already hit the screens. This new film has already achieved roaring success. However, Anu Agarwal is yet to watch her film which had become a huge hit and had also achieved roaring business in the 1990s. Music of the film, Aashiqui released in the 1990s has remained one of the most popular and best produced in the Bollywood industry. Anu Agarwal and the music are the two things people remember most about this film. It has been found out that this film which vaulted Anu Agarwal to the stardom world in the 1990s, almost overnight was never watched by her. The songs of this film are still popularly heard by people even today and everyone who has seen the film can never forget the beautiful story of this film in which Anu Agarwal and Rahul Roy had acted. Anu debuted in Aashiqui directed by Mahesh Bhatt and everyone remembers this film for her flair and her soulful eyes.
Anu's friend once told her that in the Bollywood industry, she was the only one who was so blatantly honest, wore short skirts, was highly intellectual and had everyone's backing. She was the only one to smoke Malboro lights in public. She never wanted to pursue a career in Bollywood nor any notoriety. Anu did the role since Mahesh Bhatt had pressurized her to do it. After the film Aashiqui became a big hit, she got some more roles after which she was able to establish her career in Bollywood. The films she acted in did not bring her so much name and fame as compared to her debut film, Ashiqui directed by Mahesh Bhatt. Anu had never strived to be in the number one position, anytime, nor did she think of taking up too many films.
Presently Anu Agarwal is busy writing her biography in which she describes her rise to popularity and her life ever since. She describes how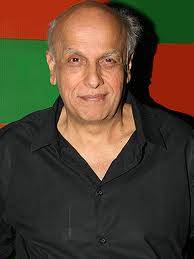 she bagged the role, and how Mahesh Bhatt had said that she was a star. When she asked him where she was a star, he said that she was a star in the galaxy and must act in films. At that time she said that she never even watched Hindi movies, leave alone acting in Hindi films. Mahesh Bhatt wrote a script and then called her up seven months later. Anu Agarwal was surprised that he didn't even know her and yet wrote a script for her to act. Mahesh told her that if she wouldn't act in that film Aashiqui, he would never make that film.
Anu attained a lot of name and fame after the release of Aashiqi. However she was a reluctant actress and found that fame proved too much for her and she couldn't handle this fame. She also couldn't take too much of the negative press and fans. In 1995 she disappeared from the Bollywood industry after all the projects she had taken up were completed. She was paralyzed for 26 months and went into coma for 29 days when she met with an accident in the year 1999. Recently she has returned and has begun writing her biography. She has not even seen the film Aashiqui in which she had acted but reveals that she should see it now, now that the new one is also released. Even if she does watch her film, she may not be able to relate to Aashiqui anymore probably.