3 minutes reading time
(595 words)
Shahrukh Khan Feels Protective about Deepika Padukone!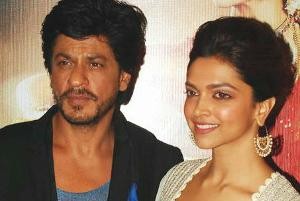 After Om Shanti Om, superstar Shahrukh Khan has teamed up again with Deepika Padukone for Chennai Express, an upcoming film. He says that he feels very protective and gentle towards Deepika. She started her career with Om Shanti Om with Shahrukh. With each and every film, this fantastic actress has kept growing. He feels very happy with her hit films in the past. Her work is being appreciated and he feels nice about this fact.
On her part, Deepika states that in Om Shanti Om, she has had a wonderful debut. In fact both she and Shahrukh Khan would keep saying that whenever they would do a film again, it would be as special as her debut film, Om Shanti Om. The next film, Chennai Express in which she has performed the role of a Tamil girl, also has been a special one too. The 27 year old actress, Deepika Padukone, states that working on the accent for the film Chennai Express has been quite challenging for her. She says that in the past she has been a part of many films with urban romantic comedy theme but she is playing the role of a Tamil girl the very first time. On 8th August, 2013, this Eid, the film is expected for release.
Anushka Sharma and Ranveer Singh to Become Friends Again!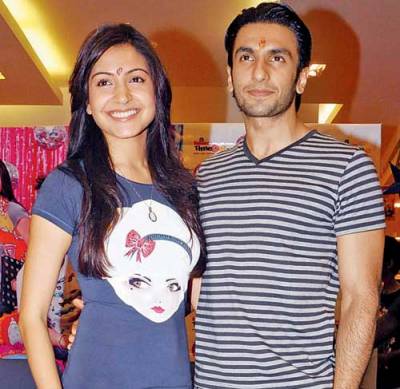 Anushka Sharma and Ranveer Singh have decided to bury their past and become friends once again. In the past because of their alleged affair, they both had made headline and also had a bitter breakup. Now they want to be friends again by burying the past. Earlier both were not on talking terms. The peacemaker for them was Arjun Kapoor, interestingly. The rumor is that Arjun Kapoor and Anushka Sharma are dating each other these days.
The peacemaking happed at the special screening that was organized for Yeh Jawaani Hai Deewani by Karan Johar. At the screening a lot of Karan Johar's common friends besides the team members were present. Anushka Sharma and Ranveer Singh were also present. The ice between Ranveer and Anushka was broken by Arjun Kapoor. First between both sides, there was an awkward silence, however there was exchange of a few pleasantries later and both of them warmed up once again with each other again. So all's well that ends well, right!
Is something is cooking between Daisy Shah and superstar Salman Khan these days!
There are rumors that something is cooking between Daisy Shah and Bollywood hunk Salman Khan. Salman has always been popular for his love affairs. Even if he is single, he has been constantly linked with his female co-stars. As per the latest rumor, Salman has become fond of Daisy Shah his costar from the film Mental. Salman keeps running to him for every small things and he too keeps running to her. Both of them are quite close with each other. The unit members keep avoiding to even speaking out their minds before Daisy. In Lavasa, Salman and Daisy are often seen taking romantic walks during the evenings. Whenever someone says something to Daisy, she keeps running to Salman and mentions it to him. It is certain that he will get to know about it for sure and hence everyone tries to be careful before they speak aloud in front of Daisy. Now it seems that Salman has gradually become quite fond of Daisy. According to Daisy, she runs to him for help, as she knows him. It is being wondered now whether both Salman and Daisy will make a great pair or not!
Related Posts
Comments
No comments made yet. Be the first to submit a comment
By accepting you will be accessing a service provided by a third-party external to https://style-review.com/