3 minutes reading time
(674 words)
Is Ranbir Kapoor Still Possessive About Deepika Padukone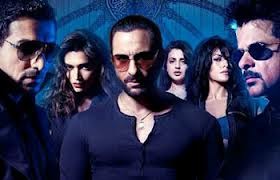 Is Ranbir Kapoor Still Possessive About Deepika Padukone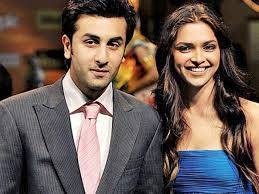 Deepika Padukone and Ranbir Kapoor the ex couple, is back with Yeh Jawaani Hai Deewani another romantic flick. On 19th March the first trailer of the move was released. At the trailer launch, when Deepika Padukone was requested to comment on Ranbir Kapoor, her ex boyfriend, she said that he is still possessive about her. She says that when she talks with others, he doesn't like it at all. Both of them had worked in 'Bachna Ae Haseeno' earlier.

She said that before doing the film they both had tested chemical combinations and permutations. She praised the acting talent of Ranbir Kapoor. She has observed that whatever may be the scene, she finds that Ranbir does not prepare for any scene, nor does he get worried or stressed. YJHD directed by Ayan Mukerjee under Dharma Productions of Karan Johar is an upcoming romantic film. Deepika Padukone finds that Ranbir is amazing to work with and she feels proud and great about his growth as a natural actor and showered praises on him. Ranbir is in a love relationship with Katrina Kaif.

The Love Affairs Of Amir Khan!


So far, there has been no secret about the life of Amir Khan. For decades he has managed to be in the limelight. The media has scrutinized and captured every step Amir has taken. Besides this, Amir too has never taken any efforts to keep his life a secret! He has always followed the call of his heart and what the media thought about it, hardly mattered to him. He has never talked openly about his relationships though.
Reena Dutta was his very first love. He loved her so much that she was even seen in the song of the popular film 'Qayamat Se Qayamat Tak'. When Reena turned 21, he proposed to her. On 18th April 1986 he tied the knot with Reena. In the initial stages there were a lot of problems. Reena came from a staunch Hindu family and they were not in favor of the relationship so they both eloped to marry. Together they had Junaid, the elder son and Ira, their daughter. For a decade they were successfully married. Lagan, a film was also produced by Reena. But in 2002 when things were not too good between the two, Amir filed for a divorce and they decided to call it splits after 15 years. Reena was successful in winning the custody of Juanid and Ira.
Amir was also had an affair with Jessica Hines, a British journalist, which was quite scandalous. Jessica announced in 2007 that Amir had fathered her child, Jaan and was to marry Amir that year.
Amir Khan married Kiran Rao, Ashutosh Gowariker's assistant director for the film Lagaan, in 2005. Till now he has been faithful to her and they both announced the birth of Azad Rao Khan, their son in 2011 through a surrogate mother. In an interview in the year 2011 she claimed that for both of them their foremost love is cinema which bonds them together. She claims that she has accepted the fact that she is not Amir's first love!
Race 2 Film In Fresh Controversy!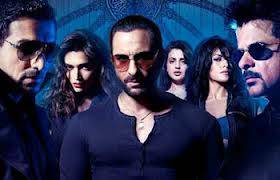 At the Box Office, the makers of Race 2 the multi starrer, Abbas-Mustan and the film have made their moolah. However, Race 2 is facing a fresh controversy. Teena Sharma, a social worker has filed a petition that there is a lot of vulgarity in the film with nude scenes and dialogues with double meaning. Over the film's content, Delhi High Court's Justice V.K. Jain and D. Murugesan the Chief Justice have expressed displeasure.
In January, the social worker tried seeking a ban on the film's release but by then the film had got clearance from CBFS with a U/A certification. Teena is shocked at this, since the film has been given A certificate in around 40 nations. Response has been sought by the High Court from the Delhi Government and Ministry of Information and Broadcasting, CBFC and on Friday the matter was posted.
Related Posts
Comments
No comments made yet. Be the first to submit a comment
By accepting you will be accessing a service provided by a third-party external to https://style-review.com/