1 minute reading time
(278 words)
Transform your bedroom into a summer oasis
Why not celebrate everything the summer has to offer with redecorating your bedroom to give you the same feel you would get on a tropical holiday abroad? Even a few little pieces can transform the feel of your bedroom. Follow these easy steps for a bright summer change.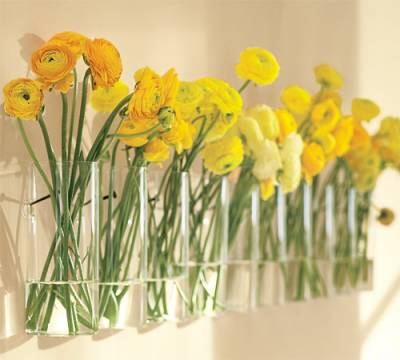 Little and simple accessories such as freshly cut flowers in a plain white or glass vase can add just the summer feel you are looking for, and with the fresh smell it gives off it will be a pleasure to wake up to on a sunny morning. A fringes throw in a soft pastel colour is a great accessory to make your bed give off a summer feel, and paired with oversized euro-pillows it will make your bed look more finished and comfortable. These pillows are great to prop you up whilst reading you favourite summer book too!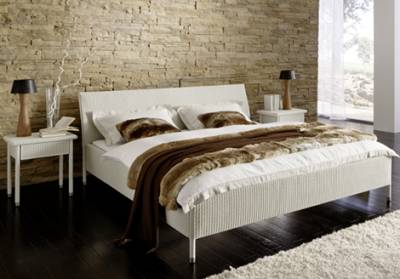 2. If you are thinking about adding new furniture to your bedroom, or even a lick of paint make sure you go for light materials in natural colours. These will look the best for the summer. Lightweight textured materials, like rattan, wicker and bamboo, work great for summer furniture.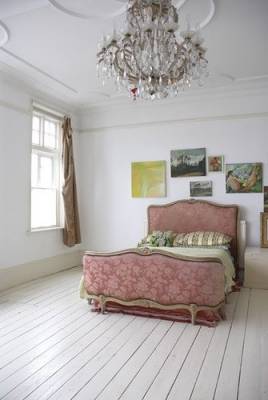 3. Painting your floors to give them a fresh look is a great summer interior tip too! If you have wooden floors which need a bit of a freshening up, then why not try painting then a fresh summer colour? You can find great wood flooring at All Floors Express, if you want to put a wooden floor down in your bedroom. White is airy and fresh, while a darker hue, like the blue used here, looks cool and inviting in summer.
Related Posts
Comments
No comments made yet. Be the first to submit a comment
By accepting you will be accessing a service provided by a third-party external to https://style-review.com/