3 minutes reading time
(662 words)
Strife Between Anurag Kashyap And Mega Star Amitabh Bachchan Ends!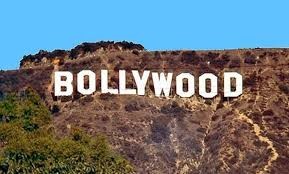 Strife Between Anurag Kashyap And Mega Star Amitabh Bachchan Ends!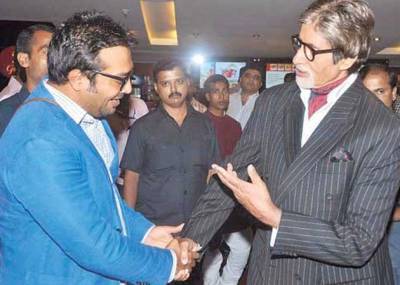 Anurag Kashyap, Bollywood director and megastar Amitabh Bachchan had a strife between them around two years ago which came out in the open. Now both of them have buried the hatchet. In his Facebook page, Anurag had hurled many accusations against the Bachchans. It seems the film release of 'Chittagung' a film made by Bedabrata Pain, Anurag's friend was sabotaged deliberately by the Bachchans. It was during that same time that Abhishek Bachchan's 'Kheley Hum JiJaan Se' in which was scheduled for release and to promote this film, the Bachchans had sabotaged, the film made by Kashyap's friend. There was an obvious rift between the Bachchans and Kashyap since then.
As of now there is good news that the differences have been buried by them and they are expected to again work together. In a film collection called 'Bombay Talkies' directed by Kashyap, Amitabh Bachchan is expected to appear in a short film. The four short films are directed in a collection by AnuragKashya, Dibakar Bannerjee, Zoya Akhtar and Karan Johar. In fact the impact Amitabh Bachchan has had on his fans has been dealt with in Anurag's film. It seems that Amitabh Bachchan has taken the first step to mend the rift between both of them when on twitter, he praised Anurag's film, the 'Gangs of Wasseypur' openly.
When Kashyap was asked what had happened he said that there was certainly something that caused the rift between them both, though he has forgotten what it exactly was. He says that a smaller man does have a big ego, but it was Amitabh Bachchan's personality that went out to praise the 'Gangs of Wasseypur' film. Anurag says that though everyone had told him to reply Amitabh then, he hadn't done so and didn't feel any reason to do this as well.
Then one day he felt that it was high time that the issues got resolved and Amitabh himself had given him the chance. So, Anurag took two pegs and replied the megastar asking if they could meet. Amitabh said that he could come whenever he pleased and this time the Amitabh Bachchan fan came out from within him. Anurag has admitted that he is a big fan of Amitabh Bachchan and both are going to make a film together, the coming year.
Shoulder Surgery For Shahrukh Khan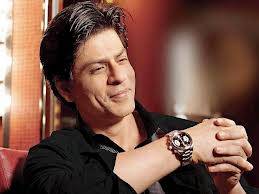 On the silver screen, Shahrukh Khan is known to perform superhuman feats and with his antics he has already won millions of heart. However just like everyone else, even SRK is mortal. In his career of 25 years he has sustained a myriad of injuries. During the shooting of the film Chennai Express, by Rohit Shetty, it is reported that Shahrukh Khan took a shoulder injury. He spoke to the press a few days ago at the TOIFA awards and said that the older shoulder injury is now fine, but for the latest shoulder injury he will have to later go for surgery. Shahrukh has been very busy shooting the film, his other commitments as well as the IPL season in India as he felt that his team, Kolkata Knight Riders, should get his full support. He has shot five ads that includes some for an automobile and a tea brand. Shahrukh Khan is expected to fly to London to get his shoulder operated upon.
SRK is completed committed to his work and is well known in the industry for this. In the past also he had suffered from many injuries,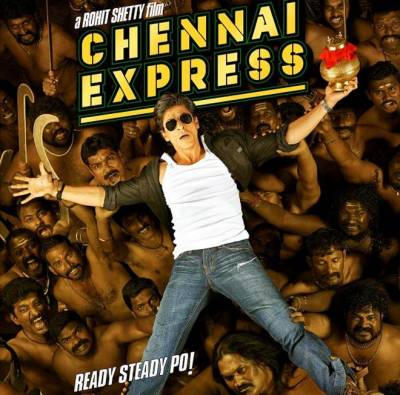 especially in the neck in the year 2006, in Boney Kapoor's film as guest appearance, a broken rib in the early 1990s, and a broken left ankle in a stunt. In a shoot for 'My Name Is Khan' he had a badly broken toe and the injured left shoulder. He has sustained injuries repeatedly on his left knee and the latest is the injury on the right shoulder for which surgery is needed.
Related Posts
Comments
No comments made yet. Be the first to submit a comment
By accepting you will be accessing a service provided by a third-party external to https://style-review.com/