Prabhudeva Has Never Planned Anything In Life But Loves Working In Bollywood!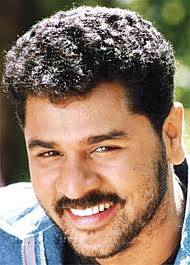 Prabhudeva, the 40 year old director-choreographer and actor, has directed a Hindi film 'Wanted' for the first time. 'Wanted' his Hindi directorial debut has been a member of the 100 crore club. He says that it is by chance that he has turned a filmmaker as he has never been a planner all his life. He became a dancer though he had not planned to be one and the same happened with direction and acting. He happened to do choreography for a Telugu film and the producer asked him to direct the film, which was how he entered direction. Right now he is busy making four films which also includes one with top actor, Salman Khan and one with Ajay Devgan. He loves working in Bollywood which has already treated him quite well. In line, he has a couple of films.
Priyanka Chopra Wants To Lend Her Voice To Songs In Bollywood Films!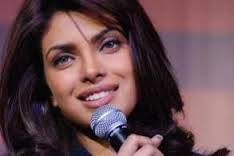 Priyanka Chopra has already made her mark internationally as a singer and now she also wants to lend her voice to songs in Bollywood films. She says that once her debut album is released, this is sure to happen. The 30 year old actress has recorded a song in 'In My City' already and 'Exotic' her second single along with Pitbull-the rapper is expected to come out in the next few months. Priyanka says, she at first did feel shy when Salim-Sulaiman and Vishal-Shekhar approached her to sing. She says she is interested in playback singing and this should not take too much of time to happen but after the album's release. She has already finished the shooting for the remake of 'Zanjeer'. Right now she wants to complete movie assignments and she will also star in 'Krrish 3' and 'Gunday'. Preparations for the biopic on boxer Mary Kom are on and shooting is expected to start in June. Mary Kom's role is a challenging one and the boxer herself, is quite involved with the making of this biopic. AnuragBasu, director of Barfi wants her to win a trophy at the TOIFA celebrations, but Priyanka prefers to enjoy the event, rather. Priyanka says she has won some awards during the year and awards always come and go.
Shah Rukh Khan Says He Likes Awards!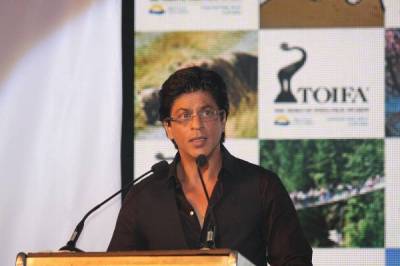 Superstar Shah Rukh Khan not only likes awards, but appreciates them a lot too. He is very instinctive as far as picking films is concerned. He appreciates RohitShetty's film, Chennai Express. As compared to the serious and intense films he has done in the past, he feels that this is a project packed with lots of entertainment, action and comedy. Shah Rukh says that whenever he gets an opportunity to do a film at any given point of time, he just goes ahead and does them. Two years back RohitShetty had narrated stories of Chennai Express and Angoor to him. At that time itself that he had liked both the stories. Rohit wanted to do Chennai Express with amazing action, comedy and songs first instead of Angoor, said Shah Rukh Khan to the Times Of India media. Gauri Khan, wife of Shah Rukh Khan has produced the film under the Red Chillies Entertainment banner, featuring King Khan and DeepikaPadukone. With the way Chennai Express is shaping up, Shah Rukh Khan is very happy, even if he developed a sore shoulder during the film shoot. Shah Rukh believes that this is a good change for him and expects to do more such films in future too. At the Lux Cozi TOIFS celebration he had a demeanor that was child-like and was relaxed. He said he appreciated and liked awards very much and in the two decades of his career he had won many of them.