John Abraham Wants To Produce Films That Are Commercially Viable.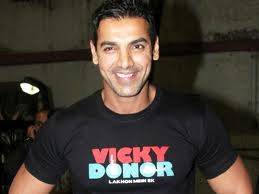 John Abraham says that as a producer he wants to back films that do well at the box office. The 40 year old prefers projects that are commercially viable. 'Vicky Donor' his debut production became a big hit. Commercial reason is not at all the basis of his acting projects. He says that he has two sides to him, the left and right out of which one thinks as an actor, while the other thinks as a producer. John Abraham makes choices depending on what his right side thinks which are not based on any commercial reason and is quite clear about that nor does he have any issues about it, he states. John wants to do a 'No Smoking' sequel project but only when he feels that it has potential at the box office. Even if many are shocked at this, he says that his actor side thinks in this manner. He expects 'Madras Café' his next film to perform well at the box office just like 'Vicky Donor' on the basis of sheer economics. John feels he is absolutely sure about the script.
Minissha Lamba – I Have Dated The Wrong Men!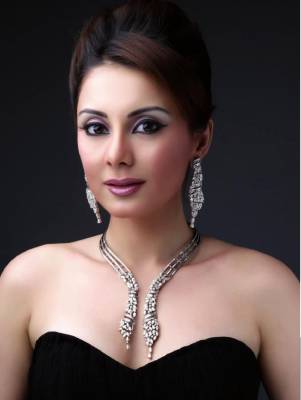 Minissha Lamba, Bollywood actress talks about her career plans, rumors about surgery and heartbreaks! When asked by the media, how she landed in Bollywood, she says that at first she wanted to become a journalist and had prepared herself accordingly by completing ad honors degree in English. However, destiny had other plans for her and she was offered ad campaigns during her final year in graduation. She was approached for a next door girl role for the film Yahaan opposite Jimmy Shergill by Shoojit Sircar who had directed the ad for a commercial. After this there was no looking back for her. Her formative years were spent in conservative and traditional places like Kashmir and Chennai but her parents including her father who worked in the hospitality industry were liberal, never pressurized her nor her brother with rigid diktats. They never succumbed to pressures from society. She says that right now she has made a conscious decision to remain single, doesn't want to date anyone, nor is interested in any heartbreak and become a matter of easy discussion! In the past she had dated wrong men or was a wrong choice for whoever dated her Minissha feels and does not want to repeat that mistake. Right now she is waiting for Mr. Right! And when she finds him she will she will shout out from rooftops to all the people of the world!
Manoj Bajpayee – Scared For His Daughter, Coming To Delhi!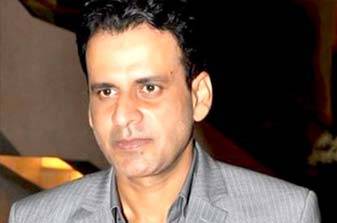 Manoj ajpayee while talking about the definition of success and career, also talks about Bhopal as a location for shooting and the city of Delhi. He has been lauded for his role in 'Gangs of Wasseypur 'as Sardar Khan, however he says he is yet to begin his career and hopes it to begin soon. As of now, he enjoys work and has a lot of hunger within him for the next challenge and a big role. While talking about Delhi he says that he visits it often, the food, memories attached to it, and infrastructure are great, however as far as issues related to safety are concerned, Delhi has never been safe! To change this perception, nothing has also been done. He feels that if his daughter was to stay in Delhi, or visits people in Delhi, he would be scared each and every day as long as she was there! However, there is nothing much to worry about in Mumbai when he is away for shooting while his family lives here. As far as Bhopal is concerned, the people are cooperative and lovely, the place is beautiful and he loves being there for shooting.