5 minutes reading time
(975 words)
High Style, Low Budget: 5 Ways Millennials Are Redefining Interior Décor and Design
Known as the creative generation, millennials (Generation Y Born 1981-1996) are known for thinking out of the box with little conforming to what has been done before. In the home décor department, the millennial approach often combines diverse design elements to create cosy, functional spaces with a lot of character and personality, but often rooted in tradition. Often puzzled by the intricately complex world of interior design, these young homeowners are more inclined to let their feelings guide their choices, creating a unique millennial style which is getting more and more recognised in the home improvement community. Here are some of the most prominent features.
Even if millennials are known for refusing to commit to a single style, minimalism is a recurring motif. However, rather than a specific interior style, it is adopted more like moderation in décor. Instead of overcrowding the spaces with a bevy of unnecessary items, millennials aim for an understated but sophisticated design. In other words, they're trying to find a perfect balance between designer pieces, such as IKEA, unique vintage items, and costlier items that add glamour and personal preference.
Functional and decorative storage
​
​Young professionals are not always in a position to live in large apartments with walk-in closets, but they've managed to handle the available space. By using the storage efficiently, even studio apartments can look spacious and open. One way to achieve this is by using multifunctional pieces – either by their purpose or making them multifunctional even if they're not meant to be. Millennials love furniture with hidden storage compartments that both reduce the clutter and create a visual impression of spaciousness. Even repurposed pieces like old trunks can be used as nightstands or coffee tables.
​Millennials are masters of staying on top of the most recent trends, and when it comes to interior decoration, the most popular designs are those that can be implemented in a unique and personalized way. Constantly experimenting with their edgy styles, millennials aren't afraid to mix and match. By not resorting to one single school of thought, they allow their creativity to run wild, taking advantage of items that are affordable, expensive, old, new, textured, solid, patterned, plain, etc. As long as it's restrained, anything might be added to the mix.
Explored lighting
​A new generation of homeowners has embraced the vast potential of interior lighting, especially taking interest in its ability to change the mood and the perceived size of a space. When it comes to electrical work, however, millennials are taking a safer route than their DIY-savvy fathers, leaving the pro work to pros. In countries like Australia where laws are particularly stringent in this field, a local professional like this electrician in Western Suburbs has an established reputation in his community, especially among millennials who always prefer locally sourced products and services. Experienced in a range of lighting solutions, a lighting specialist can suggest the lighting scheme that complements the choice of colours, textures, and the availability of natural light in your space.
​One of the traits of the millennial generation is that they actively search for new ways of expressing their preferences, personality, and values. They don't want to fit in any category. Instead of taking them outside, they invite their friends over to show who they are and show off their home design skills. In this sense, they are happy to salvage unique items that can be upcycled, changer, or restored to their former glory. People in their late 20s and 30s are often trying to find their place in the world, searching for their roots. They're increasingly interested in their parent's and grandparent's lifestyles, actively looking for heritage items their grandpa used at his lifelong job as a post office clerk or skilled tradesman. By displaying these items, they both reminded themselves of the much simpler ways of the ancestors and reconnecting with their roots.
Above all practical people, millennials look at the value of items, compare prices and functionality, and instead of following the crowd, choose to make statement purchases. A generation of refined tastes, they want great looks at a great price. While staying on top of trends, they tend to focus on designs which can be personalised and made unique.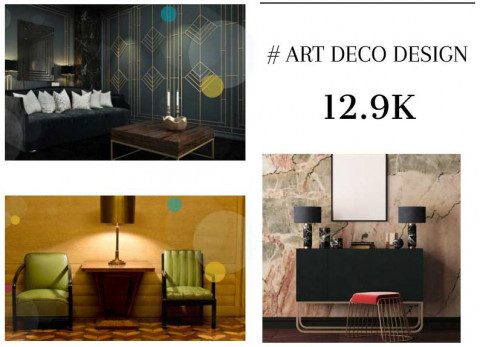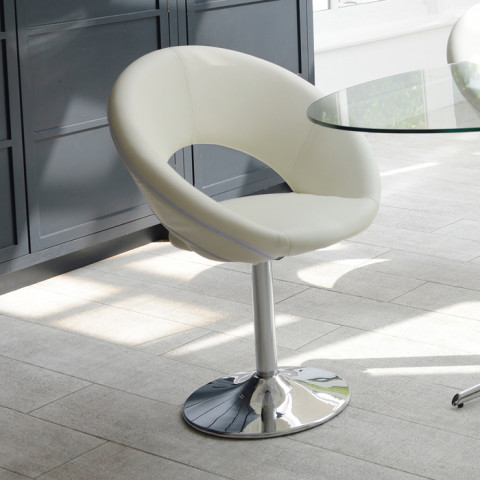 Anyone can create a beautiful home, but designing a home which is original, inspirational and incredible all at the same time can be a little bit trickier. Thankfully though, there are dozens of great ideas out there, which will help homeowners create a unique and unusual home. Here are 10 ideas that will give homeowners a head-start and a head's up when it comes to finding the best innovative interior design items. 1) Funky Storage BoxesPlain, plastic boxes are a thing of the past! With a range of funky and unusual shaped storage boxes now available, homeowners don't need to find a place to hide away containers. In addition to serving a practical purpose, boxes can act as a stylish accessory, creating a fun, funky and fabulous mood.2) Antique FurnitureUnusual, old and quirky, antique furniture is a great way for homeowners to make their home stand out from the crowd. From grand, mahogany wardrobes to framed, golden mirrors, there is a variety of spectacular antique furniture available. With items from all eras, those who want to set a classic and elegant tone can do so with the help of antiques. Check Antique Style Mirror Coffee Tables for example.
https://style-review.com/you-blog/entry/ten-innovative-interior-design-ideas-for-your-home
Related Posts
Comments
No comments made yet. Be the first to submit a comment
By accepting you will be accessing a service provided by a third-party external to https://style-review.com/