3 minutes reading time
(610 words)
Bret Lee and Shahrukh Khan Attend The Memorable KKR Dinner Party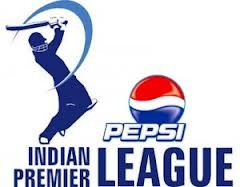 Bret Lee and Shahrukh Khan Attend The Memorable KKR Dinner Party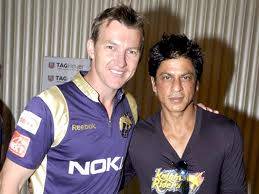 On 5th May 2013 night, Shahrukh Khan and the bowling sensation from Australia, Bret Lee were spotted at the KKR dinner party. It is being wondered whether it was possible for King Khan to lift the spirit of the members of his team and give them the encouragement to do things better during this IPL 2013 season. King Khan is known to always have incredible confidence in himself. In fact this 47 year old Bollywood superstar is able to lift spirits and mood of any one quite instantly. It is for this reason perhaps the hero of Chennai Express took a decision to treat his IPL team members, KKR, with one a memorable dinner party. Considering the way the KKR team has been performing during this 6th IPL season, it has been felt that the cricketers needed a shot of not only confidence but a break from the grueling IPL game schedules.
The dinner party was hosted at the Nepolitan Pizzeria, Pizza Metro Pizza, where the cricketers got an opportunity to also mingle and have a nice time with celebrities form Bollywood town. Mugdha Godse, the starlet from Bollywood, Jai Mehta - Juhi Chawla's husband, Bret Lee, Shahrukh Khan and his daughter Suhana and Riteish Sidhwani, producer had graced the gala. Owner of the team, Shahrukh Khan appeared a bit dreary and tired, while Bret Lee was seen sparkling in his white tee. It is being wondered whether King Khan was able to give the teammates the boost for gearing up for the rest of the IPL cricket matches. If it is possible to bump into Bret Lee at another IPL party, this can be certainly be found out.
Raj Kundra and Shilpa Shetty Face Accusations Of A Rs.8 Lakh Fraud This IPL 2013.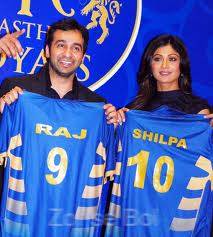 The reason why Raj Kundra and Shilpa Shetty, owners of the Rajasthan Royal team are much in the news is because they have allegedly duped the director, Anand Singh, of the cricket academy in Jaipur. Both of them have been accused of committing the fraud. In the past, Anand Singh had objected to Shahrukh Khan and Irrfan Khan smoking at various public places and had been in the news for this. The director has filed a complaint against Shilpa and Raj of having cheated him of Rs. 8 lakh related to a hunting contest for cricket talent. At present both Raj and Shilpa are quite busy with IPL games and due to the controversial case, are in a terrible fix. The Metropolitan Magistrate No. 0 has asked Anand Singh to appear before the court before May 14, 2013.
Discussions During The IPL 2013 Matches!
Both Shilpa Shetty and Raj Kundra seem to be enjoying and having lots of fun while cheering for their IPL team. The cricket academy director recently had accused both Raj Kundra and Shilpa Shetty of committing a fraud to the extent of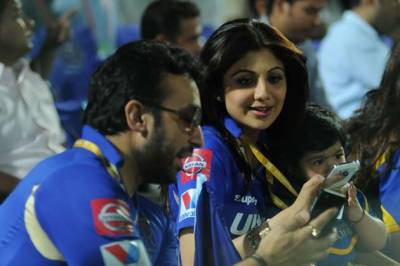 Rs. 8 lakhs. However, it seems that both still have a lot to keep cheering about during the cricket matches being played by Rajasthan Royals, their team. In the points table, their team is in the third position currently and it seems they have all the chances to make it to the semi finals. Viaan, their son, was also seen wearing a little RR designer jersey at his debut at the IPL. The couple has been seen cheering for their team members from the stands. This IPL season, both Shilpa Shetty and Raj Kundra have ensured spending enough time with each other. During the IPL 2013 cricket matches, very cute pictures on them have been flashed by the media.
Related Posts
Comments
No comments made yet. Be the first to submit a comment
By accepting you will be accessing a service provided by a third-party external to https://style-review.com/