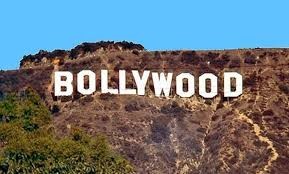 Sanjay Dutt had just a last few moments of being with his family and being free at his Bandra residence before he set out to serve his three and a half year jail term. He had to surrender to the TADA court. He bid adieu to his friends and family members and hundreds of fans and the huge media contingent that had gathered around him. The common man and media caused frenzy around him and wanted to catch one last glimpse of the Bollywood actor before he was driven away to the TADA court – as per the Terrorist and Disruptive Activities Act on 16th May 2013. In 1995 he was granted bail after he spent 18 months in jail. Then in July 2007 he was again given a five year rigorous imprisonment sentence.
He was convicted for possessing arms illegally in relation to the blasts in Mumbai in 1993 and on 21st March 2013 as per the judgment of the Supreme Court's judgment he was sentenced to 31/2 years in jail. Around 1.30 am he left his home at Imperial Heights in Pali Hill, Bandra Mumbai to reach the court, where the media was waiting for him. The 53 year old actor was accompanied by Maanyata his wife, Priya Dutt, his sister and Mahesh Bhatt, the reputed film maker. Through the huge crowd, both Priya Dutt and Maanyata Dutt, braved their way. Mahesh Bhatt folded his hands to request the media and crowd to make way for Sanjays' exit. Formalities related to his surrender began once he reached the court. Sanjay Dutt was bid farewell by his close friends including Rahul Aggarwal, Soham Shah, Kiran Kumar, Apoorva Lakhia and Bunty Walia, and others during the earlier part of the day. Abhishekh Bachchan, Ajay Devgan and Salman Khan too have visited Sanjay earlier during the week. Before he left his home for the court, he spent some precious moments with his weeping wife and his kids Iqra and Shahraan.
Mugdha Godse Spotted At The Eden Gardens With Shahrukh Khan!
Everyone wants to know what Mugdha Godse was doing at Kolkata's Eden Gardens. During the cricket match of Kolkata Knight Riders in Kolkata, she was spotted with the team and Shah Rukh Khan recently. The onlookers were left wondering and found her presence there to be quite odd. Actually, Mugdha was travelling to Kolkata. On her flight, she met Juhi Chawla's husband Jai Mehta, who is also the co-owner of the KKR team. It was Jai who invited Mugdha Godse to watch the match at Kolkata. She was to be in Kolkata for just a day actually but since she was invited to watch the match, she ended up staying there for two days.