If Not In Person, Shah Rukh Khan Will Surely Be In Spirit At Wankhede! – States Venky CEO, Kolkata Knight Riders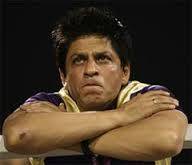 It has been clarified by MCA – Mumbai Cricket Association that famous Bollywood star Shah Rukh Khan will not be allowed to attend the IPL match for his side at Wankhede Stadium stated Venky, CEO, KKR. He said that if not in person, Shah Rukh Khan will surely be there 'in spirit' for the match. When asked whether the team's morale would get affected by his absence, the CEO reacted that Shah Rukh will be there for his team in spirit and not in person. As there are other commitments it will not be possible for Shah Rukh Khan to be physically present but will be there solidly behind the team, in spirit for sure. After a skirmish on May 18 last year between the cricket body officials and the security staff following KKR's victory over MI, Shah Rukh had been banned from entering the premises of MCA which also includes the Wankhede Stadium. Shah Rukh Khan however feels that his kids and their friends were manhandled by the stadium's security staff and reacted to it but did not misbehave.
Does Filmmaker Sajid Khan Understand The Pulse Of The Indian Audience!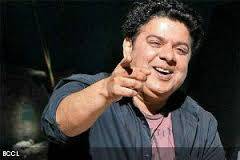 Just one day before the remake of the film Himmatwala released, Sajid Khan made claims that he understands what the public wants. He said that even before he started writing the film, he knew that it would undoubtedly be a big hit. Film critics and Sajid Khan who have had clashes repeatedly in the past stated that he was not interested in even half of the film's reviews. He refuses to read a single review as he believed that almost ninety percent of the critics do not love cinema.
Sajid Khan seems to be absolutely sure about the response of the audience to the latest film Himmatwala. However the collection reports coming in from the box office indicate that Sajiid may have spoken too early about the film. This brings up the question, whether Sajid Khan or any other filmmaker, really can make claims about understanding what the public wants.
In the past, Sajid has had his share of awards and outstanding films including 'Housefull', 'Housefull 2' and 'Heyy Babby'. In the past, better and bigger filmmakers have had a downfall, due to arrogance and overconfidence. Khan had said that Himmatwala is sure to be amongst the top 3 entries in Indian cinema. He said he would change his name if eighty percent of the theatre audience does not clap or whistle when Ajay would make his entry. There are chances that the audience can be misread by the director, and one such testimony is 'Himmatwala'.
Sunny Deol Does Not Like To Show Off His Six Pack Abs Sunny Deol never flaunts his abs.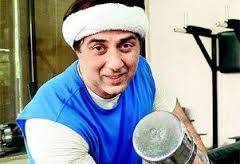 In Bollywood's six pack ab list, his name may not feature, but this does not mean that this 56 year old Bollywood actor does not have perfect abs. He is tagged as one of the original stars of the 1990s with hit films like 'Ghatak' and 'Ghayal' He says that he works out regularly but not for showing off, nor to keep gloating about his abdominal muscles. He says that when he joined the Bollywood industry, there were no cables, no safety for stunts and action was real action which he loved doing. His dad, Dharmendra had told him not to do any stunts he remembers, but he had to do them since the duplicates were not able to perform as well. 'Yamla Pagla Deewana 2' the upcoming film, which is a sequel to his 2011 release, does have some of his action sequences. The entire Deol family including Bobby, Sunny and Dharmendra are to be back on the big screen in this film expected to hit the theatres by June 7.