Your lifestyle in entertainment, restaurants , bars and clubs etc.
He won the golden cup at the Antigua Carnival as he wove the lyrics into his own song. Ezzy Rattigan is the man responsible for that 'fuck up' song you might have heard if you spent 30 minutes in Antigua around carnival time. At street level, let's face it the best place to enjoy the Antigua Carnival you will hear 'fuck up' and its actually 'for cup' that would have satisfied the guys that allow such colour into the daily lives of those here at least for this weekly celebration of many things Antiguan family not least.
For more on the Antigua Carnival check this Antigua Events >>
It really is an epic dance track. A little late for us posting it but at least it made it to the Style Review shores..not a slam dunk as we only accept quality.
Those scandas - you see them all backpacking round thailand in winter cause its dark and cold back home..otherwise they busy in industrial design or making top dance music.
In their words "Röyksopp is a two-headed norwegian monster, dealing within the realm of contemporary electronic music."
A crazy adventure we are shown three 'kids' doing all manner of things and going nuts. Not not really all that bad. Its all that great - dance videos that have a story obviously apeal to me I bothered to share it with you. So please DO share something worthy - you might even pick up some more followers due to your undoubted god taste.
As always we expect a pop tune that is well produced and looks great and ROAR delivers - and we get to see Katy do her leopard print - not sure how she looks so good with all that humidity.
What a great video ! shots of big raves and concerts and the guys landing in a helicopter - oh to be this famous.
Wow doesnt she look amazing in this dance music video by Afrojack.
We don't think you will see many examples of long blonde hair working on a gent so we thought we would show you how to do it.
I will always have a soft spot for the crazyness and COLOUR (COLOR for you yanks) in Nicki Minaj's hair and clothing. So look out for more videos here soon. DJ Khaled is somewhat less appealing as also he appears to have hijacked 'Khaled' as a musical name and there is an awesom artist from Algeria called Khaled and if you have spent any amount of time in France you would have hear his unique sound. Still lets not be too hard on this new big guy.
Not sure how I found this but thought it was well style worthy nice coloured espadrilles and watch that was both chunky and hi vis. The check shirt is ok to good.
Lots to talk about here !
We all know the song and now meet the monster in the box it's eminem who vistis the version of himself. Oh yes and thankfully Rihanna helps this rack up well over 90 million views on last count on youtube.
Just had to get this video added - some great Puerto Rican architecture I think ? And lots more to talk about later ! I just need to get this uploaded.
This is from Gyptian in Jamaica who are exporting all kinds of art and music is not least.
I inlcuded this music video as it represents an important song for me. The music video is dissapointing apart from the fact if you know how hard this must have been to get serge to do in this manner.
As interesting Brigit's style and sex appeal in a low action plot.
If your a Brit then you will really dig the lyrics. But that's really just candy on a track that is upbeat and ready to re-emerge this summer as we search for those iconic tracks that we know and love and feel comfortable with. Anyway its here and I love it.
This is such a seriously game dance track for that dj who needs in that moment to ramp up.
If there was ever a video the embodied the essence of Reggaton then this dance music video track does a good job.
I just knew this was going to make it onto the site as soon as I had heard it. The base line and the lyrics are all what dancehall is about. So I was more than happy to watch the ajoined video. As it more than keeps in the spirit of the track. As often is the case we dont need to talk too much just click on the video and let us know if you like it. It is raw and some women doing stuff with their batty that is not what you can do just like that.
Rida on me rollaskates...
Wow - what an incredible set that really does need to be filmed to a great track such as this.
Nicki Minaj has brought a bubbalin butt to the screen again with anaconda, it's prolly a good think since the track is  bit of a let down considering what she is capable of, not the first time either. Still the video has some great shoes and style and a ref to Alexander MqQueen.
This is Demarco with a distinctive dancehall voice. By a pool with some Caribbean babes enjoying the music and dancing around.
This is going to be a big big song...
Watch this video to see the clever reflections that featurein this music video. I love te shaving foam scene. I agree that that stuff in the dentist and hairdresser (barbers) looks so good to drink
I have good memories of this song while visiting Thailand. Always great how travel can cement music in your mind such that simply hearing it again takes you right back.
I caught a view on MTV while in an odd pub the feathers in Chalfont St Giles and it struck me that I simply had to blog it - yet again annoyingly Calvin Harris is on the editors shortlist and the video indeed makes the grade. But who are HAIM the band ? They were something few try hard to reach and most fail - unique. They are 3 sisters from L.A. who formed HAIM with drummer making 4.
HAIM are este, danielle and alana the three sisters and the drummer is dash hutton.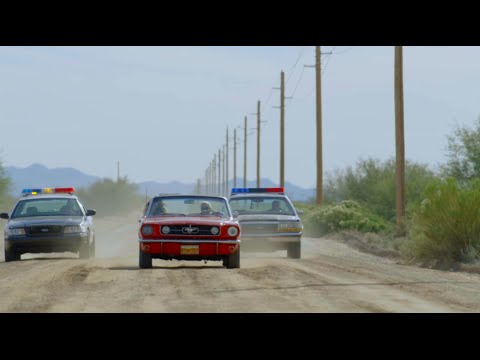 DJ Fresh feat. Ella Eyre – Gravity (Official Video) (Out Now)
You don't need to spend a lot to make a music video