With spring almost here we will be starting to think about throwing our winter shoes and boots to the back of the wardrobe for another year and bringing out the cute sandals and ballet pumps. As women we can never have enough shoes so if you are thinking about heading into the high street to pick out this seasons hottest buys in the spring summer 2013 shoe collection take a look at the must haves displayed below. With these stunning shoes your spring will be a bright one.
There is a huge 60s revival going on in fashion lately, and the award season showed us plenty of styles we want to get our teeth into. These sixties inspired Lucite heels are a must have this season.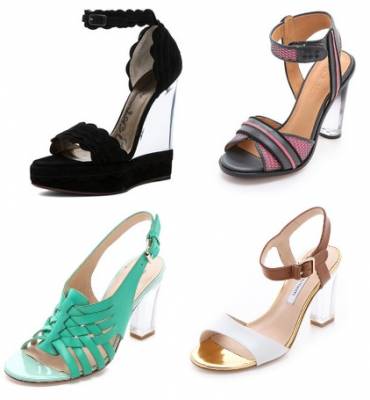 Scalloped Strapped Lucite Heel in Black
Carter Sandals with Lucite Heel
Diana Von Furstenberg Taite Lucite Heel Sandals
Diana Von Furstenberg Patmos Sandals with Lucite Heel
Spring is not complete without a stylish pair of sandals. You can pair them with any outfit you may like. From a floral summer dress to a cut off pair of denim shorts, every girl needs at least one pair of gorgeous sandals to add to her wardrobe collection. You don't have to spend a fortune when giving your spring footwear a revamp, there are plenty of discount footwear stores which will provide you with some stunning choices, including Shuperb.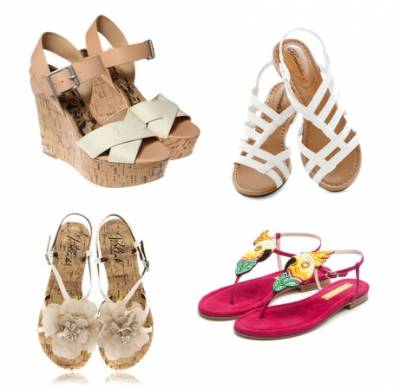 Sam Edelman Sasha Wedges / White
White Sand Shores Sandals
Blink Fiore White Sandals
Nikko Flat Sandals
Last but not least we have a gorgeous selection of floral shoes. Floral is a huge theme in this years spring summer collections and you can create some stunning looks with a pair of floral shoes.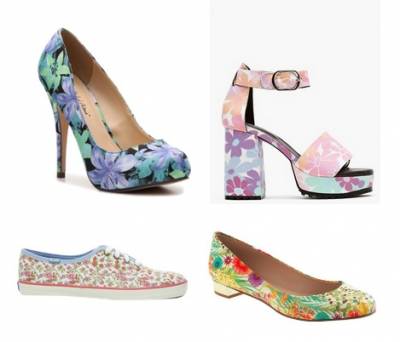 1. Michael Antonio Love Me Floral Pump
2. Nasty Gal Flower Power Platform
3. ASOS Keds Floral Plimsolls
4. JCrew Janey Liberty Print Flats