Unlike T-shirts, which less or more hide the shape of one's body, a blouse emphasizes the form. It's more formal and more feminine, usually used in semi-formal occasions as well as in the corporate world.
Different patterns and cuts fit various body types. There are some patterns that compliments a given body type and there are others that falter. It is essential that you get the right pattern and cut that would not only highlight your greatest assets but would also conceal your problem areas.
Considering the lines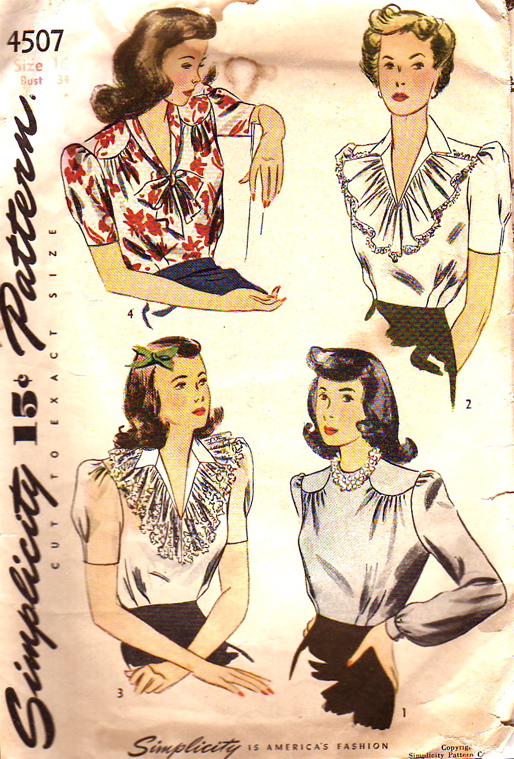 Lines and stripes in these tops have a significant impact in the way the eyes perceive the entire body. 
The vertical lines in these clothes would elongate 
your body and make it appear leaner and longer. This is recommended for individuals who are on full-side or those who are short.
On the other hand, horizontal lines draw the eyes, making the frame lines appear fatter and wider. Women on the leaner side or slim ones would look fuller when spotting this type of blouse.
Colors
On the other hand, bright colours would highlight the upper body. Apart from making it look wider and bigger, bright colors would also attract attention to the person that it fits. If your concern is in the lower body, like wide hips, a bright colored top would help to minimize the negative attention.As a fashion rule of the thumb, black and similar dark colors can minimize fullness. As matter of fact, individuals with full figures should opt for a black wardrobe since the black color particularly in these tops would make them look leaner.
A bright colored blouse is also recommended for women with wide upper body part and wide shoulders while the dark colors are suitable for people with upper body area concerns.
Cuts 
The cut of these tops also contributes in the way you are perceived. A black one with empire cuts, for instance can hide wide waistlines and highlight the chest. On the other hand, a tight top is suitable for women with leaner figures. Chubby women are discouraged from wearing tight-fitting ones since they only serve to emphasize their fullness.
Facial factor
The cuts of collars would help to highlight not only the body but the facial structure as well. Women with square shaped facial structures or wide jaws are advised to wear tops with V neckline. This also applies to ladies with round faces. Furthermore, they should never wear a top with closed collars and Sabrina-type collars as these would only highlight the roundness and square nature of their facial structure.
Women with relatively longer faces are advised to wear a top with round neckline or square shaped neckline. This would help in cutting the length of your facial structure. Wide necklines and those with Sabrina type necklines would also suit them. Ladies with longer necks can amazingly wear blouses of any pattern they like. If they wear tops with dipping necklines, they just have to wear a much longer necklace to develop an illusion of cut.