2 minutes reading time
(463 words)
Home improvement – 5 Expert tips and tricks you should know
Home improvement – 5 Expert tips and tricks you should know
It's a daunting task indeed to get projects done in and around your home. This can get all the more challenging if you aren't sure about where exactly to start. However, at the same time you can't afford to forget that home improvement is one such task that can't be ignored. Moreover, there's a geneneral misconception that home improvement means unnecessary expenses, which isn't always the case.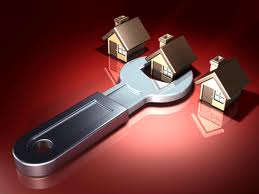 Tips and tricks for effective home improvement
Read on to find out 5 expert tips and tricks that you can use to give your home the much needed boost.
The door bang: If you've got a door that shuts with a bang, then you could try and place a couple of beads along the jamb. Now, you should make sure that the beads you place are short ones and most importantly these beads should be made of silicone caulk placed at a few points. This helps in softening the blow actually. Leave the door propped open until the silicone beads are completely dry.
The crown mold: During home improvement, when you're cutting crown molding ensure the fact that you're placing the molding on the mitre saw fence and that too at the same angle to be installed. What you should do is turn it upside down as this'll be ideal for the cutting edge to be on the mitre saw's base plus the wall edge would be then resting on the saws fence.

The tile space: As for the scenario when you're laying tile, then the tile spacers go on to make a difference even if you don't realize so. The trick lies in laying tiles by using pennies as spacers. It'd be best if you don't buy the store bought plastic ones for this purpose.
The sod story: There's definitely an ordeal involved when it comes to digging up sod. Now, when you're digging up sod that's going to be replaced make sure of the fact that you should skin the sod off and that too in large sections. Try a peel back of at least 3 to 4 inches. Cutting out little chunks is definitely not a great idea. This helps in making the entire process of replacement and re-rooting so very clean and effective.

The wooden saga: When it comes to installing wooden floor molding, then there's more to the story than meets the eye. You should cut all outside corners at a specific 45 degrees angle and all inside corners need to be coped and that too by hand.
The 5 tips and tricks for home improvement discussed above happen to be just a few of the factors that you can adopt to make sure your home gets that much-needed boost.
Related Posts