If you're feeling more geek than chic – fear not! With the cosmetic procedures available today, you can transform yourself into an A-list celebrity in no time at all! If you want to keep the geek look then fair enough, but if you aspire to look a bit better then try the following tips.
Laser Treatment
If you suffer from acne or uneven skin tone, rosacea or thread veins, laser treatment can really help. Most people only need a few sessions and they notice a marked improvement in the clarity, tone and texture of their skin almost straight away. For clear, glowing skin, laser treatment is a great option. There are massive amounts of products on the market like creams and gels that claim to have skin treating properties but laser treatment is the only one that offers near permanent effects.
Cosmetic Dentistry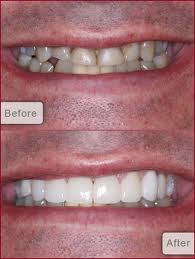 There's no excuse to have yellow, crooked teeth with the cosmetic dentistry procedures available – most dentists will allow you to pay via a finance plan, so you can spread the cost of your treatment whilst enjoying a gleaming white smile and perfect teeth straight away! Dental implants, bridges and porcelain veneers can all go a long way towards transforming your smile, and this is one of the most positive steps you can take towards changing the way you look and feel today. Many cosmetic dentists like Progressive Dentistry in London ( http://www.progressivedentistry.co.uk/ ) are more than happy to have a consultation and put your worries at ease when it comes to dental procedures. Get that Hollywood smile!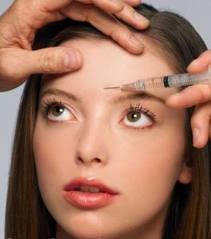 Botox
If fine lines and wrinkles are starting to become a concern, why not consider Botox? One of the most popular cosmetic treatments worldwide, these tiny injections work to reduce the appearance of fine lines, wrinkles and crow's feet for a beautiful, youthful appearance – great for both men and women! Just don't go overboard like Simon Cowell because the effects are largely irreversible.
Liposuction
If you're more concerned by your body than your face, you could opt for liposuction or one of the newer treatments designed to freeze and naturally eliminate fat from your body – it's never been easier to achieve a sleeker, more streamlined silhouette. Liposuction removes fat from the areas of your choice – so whether you're struggling with the size of your thighs or can't shift that stubborn fat from your tummy, liposuction could help.
Breast implants
Of course, these are strictly for the ladies – but with the latest technology, breast implants are safer than ever before. The new 'gummy bear' implants are a shell filled with silicone, which holds its shape even if the shell splits, making them less likely to leak and far safer than traditional silicone implants.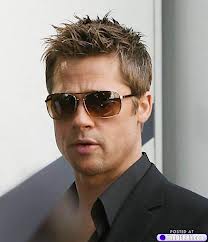 Style your hair
If all these options seem a little too drastic, why not start small? Get a funky new hairstyle and change the way you dress. Your stylist will be able to advise what looks will suit you, but turn up armed with some ideas of how you want your new hair to look!