2 minutes reading time
(454 words)
Welcome summer this 2013 by looking your fashionable best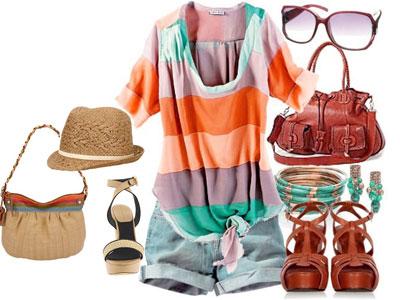 Summer happens to be a popular time to flaunt those precious fashion accessories and why not. Even though summer is after all the hottest season of the year, don't make the common mistake like most do. People think that owing to the heat they can give accessories a miss. However, that's definitely not the way to go for all it requires for you is to be a bit intelligent when choosing the summer accessories and you could easily be the fashion diva that always ruled.
5 Must have accessories for you this summer
Check out the following stylish yet smart fashion accessories that you just can't afford to give a miss this summer.
Light and bright scarves: All it requires for you is to add a dash of color and a bit of spunk to your entire appearance is a light weight and brightly colored scarf. All you need to do is ensure that it's light enough so as not to make things intolerable for you under the oppressive summer heat.
Cool bracelet watches: It's not just in the name, but also in the appearance if you want to set in the essential bling factor into your appearance this summer. The presence of a bracelet watch on your wrist can work wonders and jazz up your outfit beyond your imagination. They're absolutely trendy and fantastic in every sense of the word. Moreover, it serves both purposes since it's like a stylish bracelet plus serves the purpose of a sophisticated watch.
Bright colored handbags: Oh you can't forget the bright colored handbags, can you? It's the latest trend in the handbag realm to sport some bright and fresh colors. Try emerald green or electric blue. Or even a vibrant red at that. Such awesome colors are bound to look absolutely fascinating and you know it better than others that no look can ever be complete without the right handbag.
Spunky thin rings: Fact is, thin rings are the coolest trend this season. You've got no idea how fabulous they can look on your fingers until you sport them. These are amongst those accessories that are bound to grab attention for all you know. Maximize your style quotient by sporting thin gold or silver rings. These are also known as skinny or paper thin rings.
Those oversized sunglasses: Oh you got them right! It's one of the most tried and tested fashion accessories for the summer months. These sunglasses are bound to go pretty well with maximum outfits and it also protects your eyes from the bright sun.
Do make use of the 5 fashion accessories discussed above and perk up your summer for sure this 2013. for more on fashion you can check this article.
Related Posts