Dada sahib Phalke Awards Rejected By Angry Mala Sinha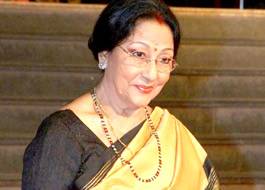 Mala Sinha the veteran actress has refused to accept the prestigious Dada sahib Phalke Awards. She is upset with the committee that is responsible for giving these awards. The invitation card sent to her did not even carry her name which has made her very angry. Announcements of her name were made earlier along with other names like, Yash Chopra, Rajesh Khanna and Asha Bhosle. She has worked in a number of hit movies in the past in Bollywood and she felt insulted at the committee's carelessness and hence she expressed her refusal to accept the Dada saheb Phalke Award. She has had a long career in many successful films, and she strongly felt that her name should have featured on the invitation card. However her name was missing on the invitation card and expresses that grave injustice has been done to her.
She said that the Chairperson and the Phalke Committee Members had come home to request her to take the award for being a legendary artiste. At that moment she was extremely happy and accepted the invitation only to find that her name was not there with the rest of the winners of the Phalke Award like Asha Bhosale and also Yash Chopra whose award was to be received by Pam Chopra for her late husband. She was extremely shocked, she states. She feels that if they would have slapped her physically instead, it would have been far better, rather than insulting her this way.
It was since once month back that Mala Sinha was intimated about her receiving the Dada sahib Phalke Award. She agreed to come even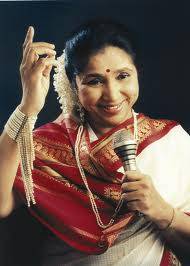 though she didn't go out much these days. To make the announcement of these awards a press conference was held at a small restaurant at Linking Road, Bandra, Mumbai. None of the winners, Pam Chopra or Asha attended the conference. It was only Mala Sinha who was present at the conference. Last week the committee members had come home to give her the invitation just to insult her in this manner, Mala states. She says forget about her picture, the committee had forgotten to write her name on the invitation card. She asked the members to pick up the cards and to immediately leave as she didn't want their award. As an artiste, she feels that this was a big insult to her. She just cannot express how upset she has felt about all this. Mala agrees that both Yash Chopra and Asha Bhosle are very great artistes but asks whether she is so small an artiste that her name can be left out like this. If this is the case, then no need of giving her the award and she does not even want it, she states.
In the 1950's, Mala Sinha had mesmerized all with the superb talent and beauty. She said that she was watching the 1959 made Dhool Ka Phool just the other day and felt very impressed about doing many notable films and to top it all, this injustice to her. She had been doing films since the 1950s till the 1990s. In the 1960s she had also got two Hollywood offers as the main lead. However her father prevented her from working in Western Cinema where the intimate scenes are portrayed. Her father used to look after her work then. So he requested them to excuse her for not taking up the offer. Hollywood respected her talent and at home she is shocked about the way she has been treated. She feels that her dues have not been given to her rightly and only what was fated was received by her.
After her father passed away she lost interest in her career. She thought only about work when he was alive but was not aware about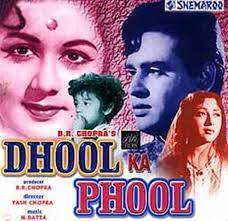 marketing herself of the business side of cinema. She just wanted to work all her life as a simple artiste which she did in some of the best of films with filmmakers like Ramanand Sagar, Vijay Anand and B.R. Chopra. According to her, once a person is an artiste, he or she will always remain as an artiste. She does miss the arc lights and expresses desire to work again. But she has made sacrifices, to look after the family, to look after her ailing mother and now her daughter too lives with her. When her daughter was growing up, she cut down on roles. Mala Sinha has worked in many hit films like Aankhen in 1968, Himalaya Ki God Mein in 1965, Gumrah in 1963, DilTeraDiwana in 1962, Dhool Ka Phool in 1959 and Pyassa in 1957.