Road bikes are those bicycles that are suitable for paved streets. They are aimed at increasing speeds, and should be your choice only if you are a pro. Here are some important factors that you should consider before buying a road bike.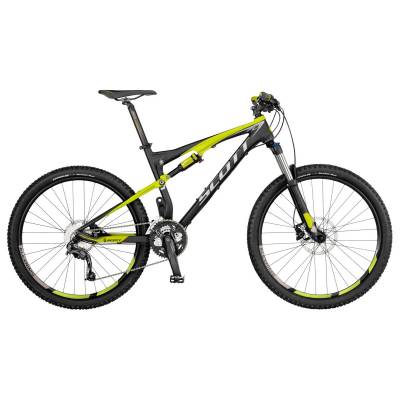 Frame
A road bike is available in a wide variety of frames. Different manufacturers use different materials to make the bike, and the performance highly depends on this. The most used of these materials are aluminium, steel, carbon fibre and titanium. Some bikes are also made out of those materials that are an alloy of these to improve the quality.
An aluminium frame is the most durable of these and is marked by the highest speeds. The downside is that aluminium is stiff and so the ride may not be comfortable enough. A steel frame makes a bike heavy, but the ride is not bumpy. A carbon fibre frame is the lightest of all materials and so handling the bike becomes easy, but then the price also goes up. A titanium frame is the most expensive because of its durability, resistance to corrosion and smooth rides.
Dimensions
A road bike is available in numerous frame dimensions. Each bike uses a tube of a certain length to suit a specific purpose. You must figure out how you are going to use the road bike, and then choose a frame dimension. If your usage is just limited to quick rides, shorter dimensions will do. However, if you have to travel for longer distances, then you should buy a bike with a long wheelbase so that the ride is comfortable.
A worth mentioning fact here is that while shorter frames make the trip somewhat uncomfortable, they offer more speed than a regular frame. So if you plan to take part in racing competitions, this should be your choice despite the non-comfort.
Wheels
The weight of the wheels drastically affects the performance and the total life of the bike. The lesser the weight of the wheel will be, the speedier will be the bike. The cons of this are the increased price and lack of durability. Along with lightweight wheels, if the spokes are also further thinned out, durability decreases. True, the speed also increases, but it is not exactly a great choice if the purchased bike will not last long enough and you have to spend a large amount of money to get it.
Despite the downsides, racing fans still prefer lightweight wheels. However, they only limit their usage of these to competitions and use sturdier wheels for their everyday rides. You can also opt for this if your budget allows you to.
Aesthetics
The aesthetics of the bike should be considered if you are planning to keep the bike for a long period of time. Choose a road bike that has been coated with a metallic finish and is your favourite colour. Make sure the seat is comfortable enough and suits your height.
Accessories
There are a lot of accessories that you can buy to improve both the speed and the comfort of your road bike. Examples include a water bottle, a tool bike, a frame pump and a cyclocomputer. You can also buy aero bars or clip-less pedals to improve the performance.
Author's Bio
Alice Aires is an avid bike racing fan. Not only does he watch gaming tournaments with eagerness, he also participates in a number of local competitions on his high quality road bikes.