Your lifestyle in entertainment, restaurants , bars and clubs etc.
Over the last week I have defined each genre of the gaming world, I have investigated why certain aspects affect our game play styles, our methods and ways of deciding on purchases and the past and future of the industry. I have discussed sex, sexual content and nudity, I have also discussed violence, violent content, and graphic images in our favourite titles. I would say ultimately I have probably discussed and addressed most issues as I have progressed. Thinking this I have had to work hard to think of many subjects to touch upon. I have looked at dying breeds, games of the past and future and each individual genre and have argued the case for each. This post will tap into the minds of the consumer and game designers and major companies that bring us interactive entertainment.
When it comes to gaming, the whole hobby can be expensive indeed. First you need to purchase either a console like the Playstation or Xbox, or invest quite a bit in a gaming laptop or desktop. Then you need games, which in their own right can cost an arm and leg. Downloading some games direct from PSN, Steam or Xbox Live can cost around £50 to £60. The new Steam console apparently will be on the market for a $1000 in America, which is ridiculous. The same can be said for gaming accessories, for example, game pad controllers, Custom controllers, gaming chairs, Kinect and PS Move, and various others are high in price.
Read more: Gaming accessories - A pricy booster for your experience
Needed to show this video, couldn't quite live up to the pulsating tones of this track but none less is original for the epoch, one of Fleetwood Macs best songs if you ask me.
It was a watershed of crayon and a wake up call to the power and imagination that would be music video that until much previous had be film of the band or some other story, but here we had a real story of danger, escape and rescue and the dream. So watch it again and let us know where you were and if it implanted on you as it did me.
We continue on the road towards the top then FPS games, and here we have #8 on the list. Battlefield 3 takes the place of number 8 on the list, although I imagine some diehard fans will disagree and argue that I'm saving higher spots for the Call of Duty games. I have placed BF3 at number 8 because there are a few problems I have the title, there are of course some features that I think other FPS should take away from it as well. Battlefield has been a popular franchise for some time now, and is probably one of the most well known games of all time.
James Smith's quick-fire insight into the world of movies.  Here he checks out Hitchcock, a look at a period of the rotund movie legend's life during the making of smash horror, Psycho.
Directed by Sacha Gervasi
Starring Anthony Hopkins, Helen Mirren, Scarlett Johansson
This track caught my eye this week while listening to Pete Tong and his essential selection indeed this track made his track of the week last.
Usually cartoon shows result in a mass production of different toys. For example, when Batman came out there was an array of Batman superhero figures, gadgets and alike released onto the market. When The Powerpuff Girls came onto the scene there was an array of cuddly toys and dolls produced too. However, there are actually toys that have resulted in cartoons being made. These toys have gone down so well that series have been written around them. Thus, read on to discover the top kids' toys that inspired some great cartoons.
If you're looking for some arty abstract ideas with a bit of indie rock thrown in, then this music video, Timeless, from American band, The Airborne Toxic Event, could fit the bill.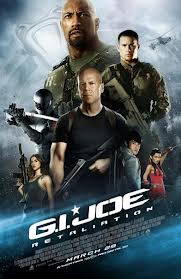 James Smith's quick-fire insight into the world of movies. Here he checks out G.I. Joe: Retaliation 3D, a formulaic bicep flexing action workout of the 3D variety.
Directed by Jon M. Chu
Starring Dwayne Johnson, Adrianne Palicki, Bruce Willis
It can be very frustrating when you first start to play an instrument - your initial enthusiasm for it can quickly fade when you find that you're struggling to master even the most basic chords or finger positions. At the same time, you may start to lose interest if you cannot commit enough time per day to practicing. Some people might just learn a small amount, and then get overwhelmed by the prospect of continuing. So, then, how can you keep yourself motivated when these hurdles start to appear?

Read more: How to Keep Yourself Motivated When Starting to Learn to Play
Here he checks out Oblivion, a post-apocalyptic sci-fi shoot out starring Tom Cruise and Olga Kurylenko.
Directed by Joseph Kosinski
Starring Tom Cruise, Morgan Freeman, Olga Kurylenko
I randomed across this music video while watching that music app on my xbox the one with the big green text on black and annoyingly I can never remember the name of it..anyway.. but had an awful connection so left it. So imagine my suprise when my niece shows me a music video she made to the very same trac. Not least beacuse it has some quality moves - humour and direction though she knows not what skill she has not at all. I am blown away by this. Please take a look and comment and forward to your friends. 
James Smith's quick-fire insight into the world of movies.
Here he checks out Olympus Has Fallen, a macho action epic starring Gerard Butler with more than a hint of Die Hard thrown in.
Directed by Antoine Fuqua
Starring Gerard Butler, Aaron Eckhart, Morgan Freeman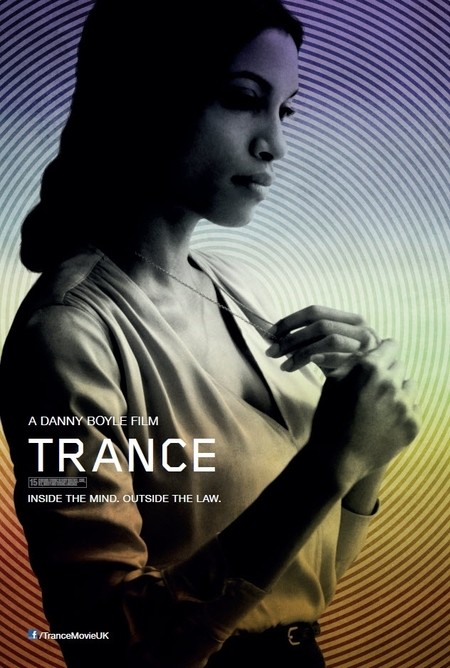 James Smith's quick-fire insight into the world of movies.
Here he checks out Trance, an art heist movie with a big dose of amnesia and some mind-bending plot twists.
Directed by Danny Boyle
James McAvoy, Vincent Cassel, Rosario Dawson
I love the originality of this commercial and clever screenplay. It was made to help bring about the Indian Premier League 2013 not that this is in need of advertising at least in India. They go nuts for their cricket.
"to explore strange new worlds, to seek out new life and new civilisations, to boldly go where no man has gone before"


Well you have probably been before but if you didnt the guardian have compiled a guide for the trekkie Noob.
They must sit and think through the humour at length in the fosters comercials such as that shown here but ! See what I did there finishing the scentence with a but ? Australian beer comercials have a long and laughter filled past with that beer called castlemaine XXXX and fosters at the forefornt. Still going strong today is the latter with their beach side radio call in station are the two guys (Brad and Dan) who  introduced me to fist bumping 'safe' and are always surrounded by bikini clad hotties yes the word of beer is cool. So sit back enjoy and share our post and please comment if you feel so inclined we will do you a virtual fist bump. Selecting High Wycombe might be a little harsh but its probably spin the globe and pick a small town that at first glance appears a bit backward. I think I'd be pleased to be honest anyway enjoy the commercial.
James Smith's quick-fire insight into the world of movies. Here he checks out Fast & Furious 6, an outrageous testosterone party, packed with cheesy morals and vehicular carnage on an epic scale.
Directed by Justin Lin
Starring Vin Diesel, Dwayne Johnson, Paul Walker
Hip-hop music fans around the world would give an arm and a leg to get their hands on one of these items.
He won the golden cup at the Antigua Carnival as he wove the lyrics into his own song. Ezzy Rattigan is the man responsible for that 'fuck up' song you might have heard if you spent 30 minutes in Antigua around carnival time. At street level, let's face it the best place to enjoy the Antigua Carnival you will hear 'fuck up' and its actually 'for cup' that would have satisfied the guys that allow such colour into the daily lives of those here at least for this weekly celebration of many things Antiguan family not least.
For more on the Antigua Carnival check this Antigua Events >>
Its actually a reasonable track from the Puerto Rican regatton band Calle 13. Worth a look and the message at the end was lost on me.
They made it not only into Cuba but also the guardian as Cuba suggested it was a vulgar kind of music. Well check this out..'de dow de dow'
I suppose that they are worried that it may extend the number of songs past that which can be counted on 2 hands in the country.
Read more: Calle 13 Murder in Hawaii - was it Jack Johnsons ?
It really is an epic dance track. A little late for us posting it but at least it made it to the Style Review shores..not a slam dunk as we only accept quality.
Those scandas - you see them all backpacking round thailand in winter cause its dark and cold back home..otherwise they busy in industrial design or making top dance music.
In their words "Röyksopp is a two-headed norwegian monster, dealing within the realm of contemporary electronic music."
A crazy adventure we are shown three 'kids' doing all manner of things and going nuts. Not not really all that bad. Its all that great - dance videos that have a story obviously apeal to me I bothered to share it with you. So please DO share something worthy - you might even pick up some more followers due to your undoubted god taste.