Victoria Beckham's 39th birthday is quickly approaching which makes us eager to look back and reminisce on her sense of style from her early years in the Spice Girls and how it has transformed. It is hard to believe that the girl who was once part of the cheesiest girl band in pop is now a highly respected and successful fashion designer who styles celebrities for some of the biggest events in the world. Victoria Beckham has became a style icon in her own right over the decades, however we just can't help but take a look at her best and worst fashion choices since she rose to fame.
1999
Opting for a coordinating ensemble of red barely-there sandals and a red leather-look bandeau dress, posh spice added a black choker to add a gothic feel to her look. Although barely-there sandals are making a comeback this summer, we don't think we will be copying this full outfit.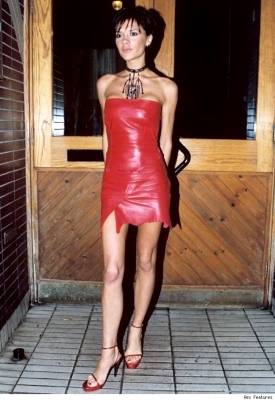 Image Source - http://www.blogcdn.com/www.mydaily.co.uk/media/2011/05/5.-victoria-beckham-07-699a-051111.jpg
2003
Here Victoria Beckham combines sporty with glam by wearing a shiny sky blue sports jacket, ripped flared jeans and neutral stilettos for the UK launch of Rocawear. Somehow we think Posh was the centre of attention for the wrong reasons…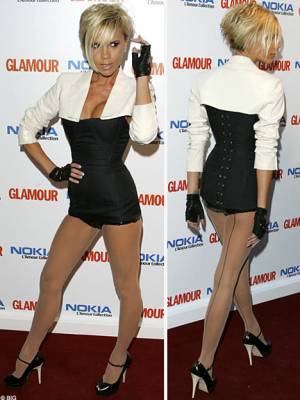 Image Source - http://www.lovesceneonline.com/wp-content/uploads/2011/06/Victoria-Beckham-fashion-miss-image-courtesy-of-shortlonghairstyles.com_.jpg

2007
In 2007 Victoria chooses a sexy ensemble for the Glamour Awards. Wearing black hot pants, a black corset, black fingerless gloves and a contrasting white cropped jacket, Posh shows off her best assets – her legs and bust.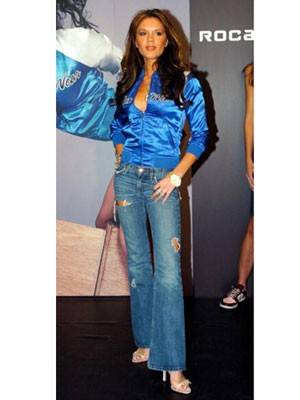 Image Source - http://blu.stb.s-msn.com/i/7D/5B1881A93BCF8C823DFE80891A13F.jpg
2011
By 2011 we truly see Victoria Beckham's style taking a turn for the better in this gorgeous black dress and cardigan at her spring/summer 2011 collection catwalk show. We love her simple yet feminine attire that has been accessorised with a gold watch and bracelet.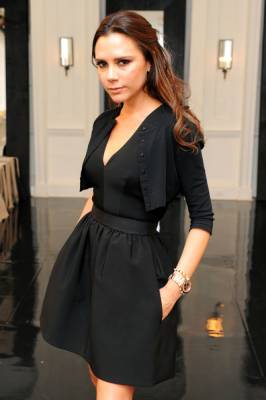 Image Source - http://www2.pictures.zimbio.com/gi/Victoria+Beckham+Dresses+Presentation+Spring+15Bwtw3XsNXl.jpg
2012
Here Mrs Beckham complements her sun kissed skin in this orange bodycon dress that is very similar to those sold at Hybrid Fashion. This style is classy and sophisticated in comparison to her style choices from previous years. The designer opts for messy side plait for a laid back look.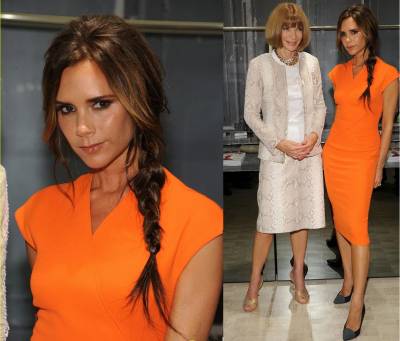 Image Source - http://2.bp.blogspot.com/-DZ1PqRdchNA/UEyJ61_-7BI/AAAAAAAAN2o/SjIFzqQvbIk/s1600/victoria-beckham-fashions-night-out-with-anna-wintour-02.jpg
2013
In 2013 it looks like VB's new style is here to stay as she chooses a pure white ensemble as she joins the judging panel of the International Woolmark Prize 2013. Teaming a feminine A line skirt with an oversized shirt, the successful designer knows exactly how to work the latest trends.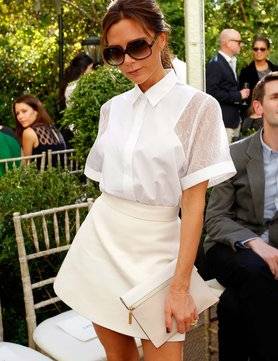 Image Source - http://www.elleuk.com/var/elleuk/storage/images/fashion/news/victoria-beckham-joins-star-studded-judging-panel-of-international-woolmark-prize-2013/14825185-1-eng-GB/victoria-beckham-joins-star-studded-judging-panel_GB.jpg