3 minutes reading time
(531 words)
Jewellery I've Made With Swarovski Elements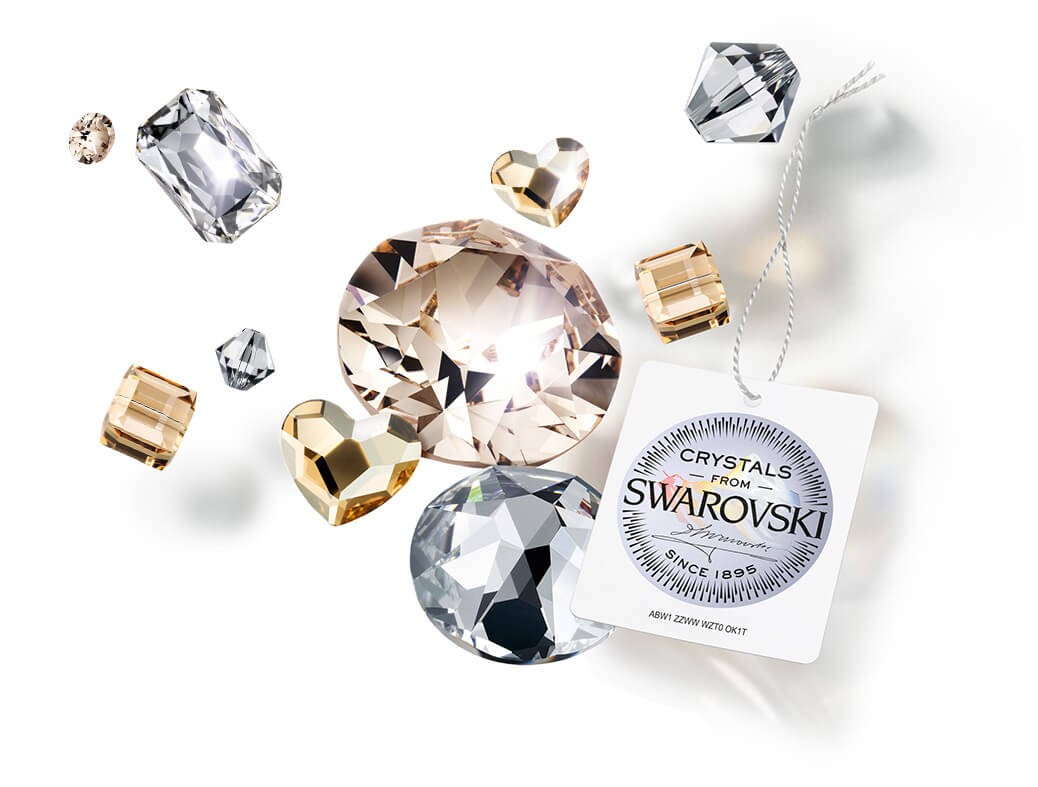 When I was twelve, I became interested in making my own jewellery from my bedroom. I started out making friendship bracelets and hemp bracelets with shells, but I then started to design and make necklaces and earrings too. There is something quite relaxing about sitting on your own with a pile of beads, wire and tools, and it is very rewarding to see something take form in front of your eyes. That's why I continued to make jewellery all the way through my teenage years and into adulthood, although I became pickier about the materials I used to do the job.
During my university years, I worked part time at a bead shop which opened my eyes to the range of materials and tools available and it is there that I found Swarovski Elements including many beautiful crystal beads. I think these are my favourite beads to use for making jewellery as they always give everything a premium look, and my friends and family love to wear the pieces I make with them. Here are a couple of items I've made with them to get you thinking about your own designs...
Charm bracelets
There is something so simple, yet gorgeous, about using Swarovski elements for your charm bracelets. This is especially true because of the colour crystal hearts you can buy, which makes them an excellent idea for Valentine's Day gifts, or even as birthday presents. The good thing is that the hearts come in a range of different sizes, which means you can pair up the charms to the size of the chain, as well as the age of the recipient. To use these heart elements, I'd advise using metal loops or good quality wire that you've shaped yourself using jewellery tools.
Earrings
In my opinion, making earrings is one of the best craft activities in existence. You can let your imagination run wild before figuring out how best to execute your idea. If I've got a thought about creating a beautiful drop earring I'll always choose a Swarovski element to do the job as the colours and shapes are so stunning. By using a coloured crystal bead at the top, and then adjoining it to a faceted crystal drop, you'll make something that would easily be on sale in your favourite high street stores (for a fraction of the price!).
Necklaces
However if you think that making earrings might be just too much fiddly work for you, you could start with making a necklace instead. You can buy wire that is already perfectly shaped for neckwear, although you might need to put a clasp on each end. Before you complete the clasp, you can thread beads onto the wire and potentially put spacers on to stop the beads from shifting. For this job, I'd recommend using a mix of the crystal bicone beads with a show stopping pendant in the centre. One of my favourite designs used a mixture of purple beads with an asymmetrical Swarovski heart called Devoted 2 U in the colour "jet".
Gemma English is an expert at custom-made jewellery. She is currently a big fan of Swarovski Elements and crystal beads in her designs.

Images thanks to swarovski https://www.swarovski.com
Related Posts
Comments
No comments made yet. Be the first to submit a comment
By accepting you will be accessing a service provided by a third-party external to https://style-review.com/