2 minutes reading time
(337 words)
Red Nose Day – 15th March 2013
With Red Nose Day just around the corner, many of you will be thinking of ways to raise money for the charity. On the 15th March, people will be taking part in bake sales, pyjama days and other fund raising activities to help raise money for Comic Relief. One thing that many schools and work places do is allow students and employees to wear something red in support of the cause.
If your work place is thinking about taking part in Red Nose Day, then why not opt for a wear red day. There are plenty of ways in which you could wear red, whether it's your shoes, clothing, accessories or all three at once.
If you are stuck trying to find something red in your wardrobe, then why not treat yourself to something new. There are plenty of red items you could choose from to add to your look on March 15th to help raise money for Red Nose Day. Take a look at some of our ideas below.
These red and white dotty high heels will certainly add some style to your look while keeping in with the red dressing theme. These are available in the latest collection of womens shoes over on Mozimo.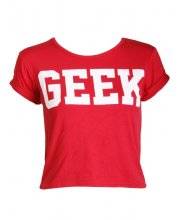 Go Geek in this slogan tee from Lovarni. Perfect for having a dressed down Friday on the 15th of March and raising money wearing something red.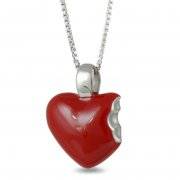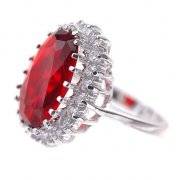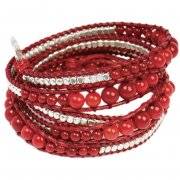 Why not accessorise with a few red jewellery pieces on Red Nose Day. These items from Treasure Box will add plenty of red colouring to your look.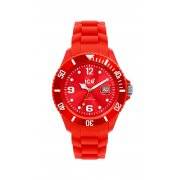 This Ice Watch is perfect for adding a touch of colour to your look on Red Nose Day. Pair with some other red items and create an entirely red outfit for March 15th.
So why not dress up in red for Comic Relief and raise some money for Red Nose Day. Get your friends and colleagues involved and have a fun filled fund raising day on March 15th.
Related Posts
Comments
No comments made yet. Be the first to submit a comment
By accepting you will be accessing a service provided by a third-party external to https://style-review.com/