4 minutes reading time
(842 words)
Interior Essentials That Will Make Any Place Look Expensive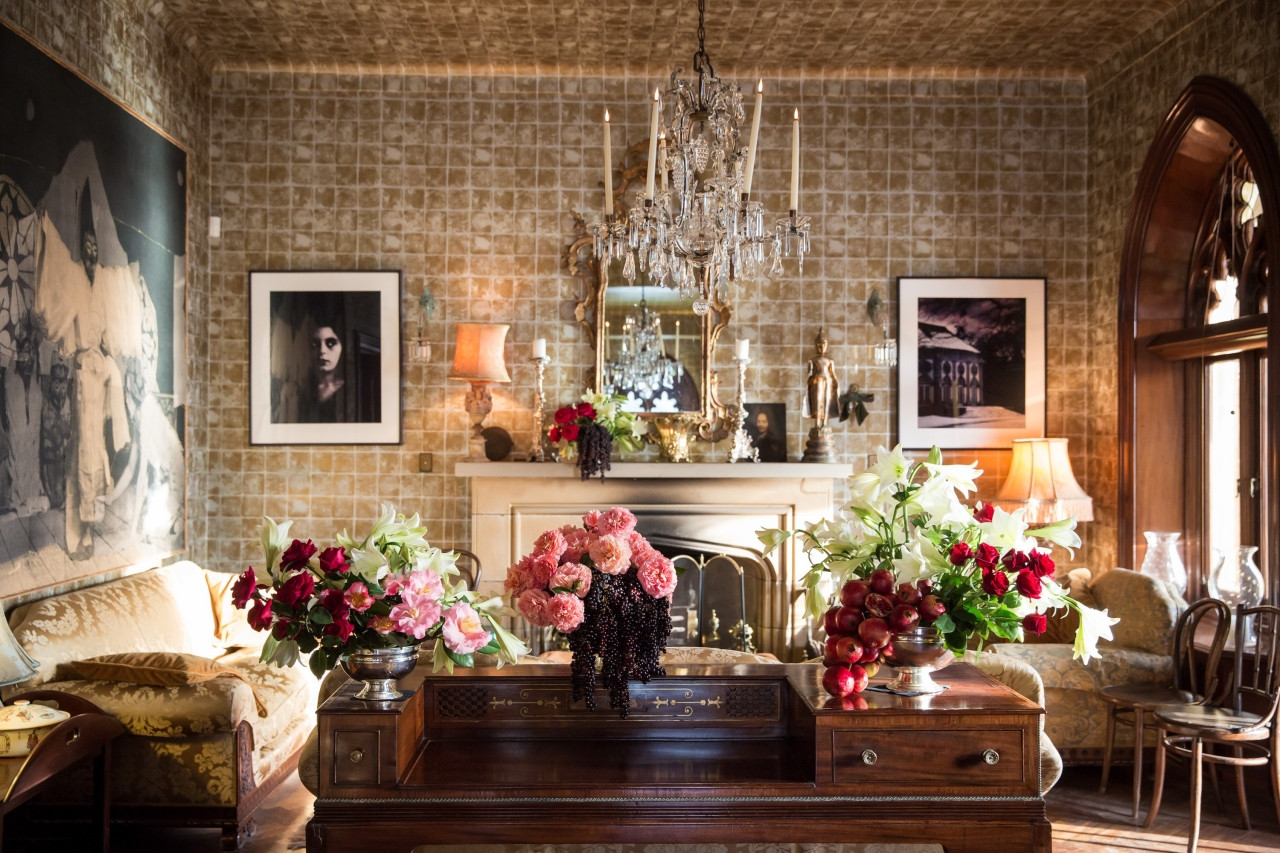 While browsing through luxury magazines, we all like to picture ourselves in a space that looks elegant and abundant. However, decorating such space can cost a lot – or, so we think. Many of us don't realize that with a few simple interior design tricks up their sleeve, anyone can achieve that expensive, luxurious look for less. Here are a couple of interior essentials that will transform your humble abode into a magazine-worthy, luxurious dwelling. Take notes!
A layered lighting concept for a perfectly illuminated living space
​
When it comes to interior design, proper lighting can make all the difference. Although it often gets overlooked, it plays a vital role in how your living space is perceived, which is why you should put some thought into your lighting design. While most of us rely on the simple overhead lighting to illuminate their living space, that alone won't help you achieve the desired look. Instead, you should introduce various lighting sources such as floor lamps, chandeliers, and sconces. Incorporating multiple lighting layers will add dimension to the room and make sure it's well-lit. In addition, consider installing dimmer switches. You can use them to adjust the lighting, create the perfect ambiance and give your room a luxe vibe.
A large-scale art as an instant focal point
​
An oversized piece of wall art is a no-fuss, high-impact element that will make your interiors look chic and expensive in an instant. An easy way of bringing a dash of cool into your living space, a large-scale artwork will also serve as an instant focal point, adding that wow factor sans hassle. Check out your local thrift shops or hit up estate sales and see if you can find pieces of art that have some kind of backstory. Statement pieces like these make all the difference, but if you can't find something you like or don't want to splurge on the artwork, you can turn it into an interesting DIY project and breathe life into your interiors.
A quality area rug to anchor the room and give it depth
​
An easy way to transform the space and give it depth is to include an area rug. A rug can help define the area, anchor the room and tie all the design elements, resulting in a cohesive look. Use the colors on the rug to wrap up your room's design or create the perfect neutral base for your furnishings. If you're looking for a quality neutral rug to complete the interior style of your home, you should definitely check out brands like Miss Amara NZ and browse their collections. Whether you prefer the contemporary look or lean towards a more traditional style, this brand offers a range of options so you'll definitely be able to get a rug that fits your personal taste and preferences.
Luxe-looking fabrics to spruce up your interiors
​
You might think that you need to spend a lot to achieve a luxurious look, but the truth is, you should simply aim for pieces that look luxe sans the hefty price tag. Velvet was once considered a symbol of luxury and wealth because it could only be made using silk. Nowadays it can be easily be made by weaving polyester or cotton, which means you can get the luxe look for cheaper. Leather is another timeless material that will give off an expensive vibe, while faux fur is an instant attention-grabber that will give your room a cozy feel. Spruce up your interiors with velvet drapes, leather chairs, and faux fur pillows. Throw a knit blanket over your sofa and lay down a sheepskin rug, and voila – you've got a glamorous, expensive look for less!
Mirrors and metallics to boost the glam factor
​
A sneaky way to trick the eye into perceiving the space as larger than it actually is would be to incorporate mirrors into your home's design. With strategic placement and a little bit of know-how, you can make use of your vertical spaces and give your room a grander feel. Mirrors are perfect for smaller spaces and narrow hallways since they create an illusion of roominess, and they can also be used to reflect the light where it's otherwise lacking. Aside from the mirrors, another way to give a boost to your interiors is to incorporate metallic items. Make a statement using furnishings with metallic details, add interest with metallic vases and spruce up your dining table with metallic candle holders. It's an easy way to get a lot with less!
For those of us who are working with a canned-beer budget, it might seem impossible to attain the luxurious feel that goes with that champagne-style without breaking the bank. However, getting a high-end look doesn't necessarily mean splurging on high-end items. With some careful planning, interior design know-how, and these five essentials mentioned above, you can turn your home into a place that only looks like you've spent a lot of money to decorate it when in reality, you've only made a couple of changes that boosted your home's glam factor.
Related Posts
Comments
No comments made yet. Be the first to submit a comment
By accepting you will be accessing a service provided by a third-party external to https://style-review.com/