The new season is upon us, so time to start thinking about adding some new styles to your wardrobe. The warmer weather is finally starting to arrive and now we can say good bye to the cold and dreary winter and hello to long days of much needed sunshine. The spring season is the perfect time to give your look a bit of a change. The nicer climate allows us to strip off a few layers and experiment with a little more colour. T shirts, thin blazers, plims and even a pair of shorts or two is the usually attire for the warmer temperatures. So if you are thinking of adding a few extra pieces to your wardrobe for spring, why not check up on the latest styles to see what's hot for the new season?
There are plenty of new looks and trends to try out and one that seems to be sweeping the board is the colour blue. It's everywhere this season. Navy, duck egg, ocean, midnight, name any shade of blue you want and I am sure you will find it in at least one of the latest collections from the top designer brands.
If you are thinking of incorporating some spring time style into your look, why not check out some of these blue pieces to incorporate into your outfits this season.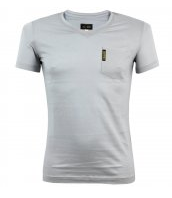 Just a simple blue t shirt would brighten even the dullest of wardrobes. This piece from Armani Jeans is ideal for wearing with cargo shorts on your up and coming summer holiday abroad.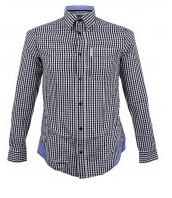 If you are looking for a smarter style this season, then why not choose this stripe shirt and wear with chinos and brogues for a sophisticated daytime look.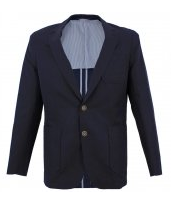 If you are still feeling a little chilly then cover up with this navy blazer from Matinique. Team with chinos and a stripe t shirt for a truly nautical look this season.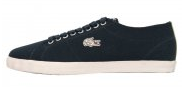 Make sure you don't miss the shoes out. These navy ones from Lacoste are ideal for adding some blue style to your look for the spring.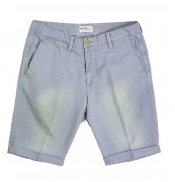 Once the weather starts to really shine, then its time to pull out the shorts. These Gant Rugger canvas pairs in light blue are perfect for the warmer months.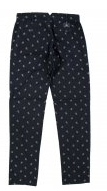 If you are feeling a little more adventurous with your look this season, then why not add these navy paisley chinos to your wardrobe.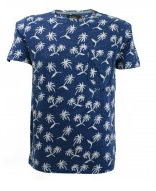 Or get the perfect summer look with this palm tree print tee from the Paul Smith Jeans collection. Wear with your favourite shorts and a pair of plims for a great holiday look.