Now that the fashion weeks are over we can finally reflect on what we have seen from the New York, London, Milan and Paris catwalks and marvel in the beauty of the clothing and accessories from the worlds top fashion designers. You can find a host of designer bags as well as stunning designer fashion at Cavells. The catwalks showed us a varied mix of structured bags and while we did see some fantastic oversized styles, the focus was on clutches and small day bags.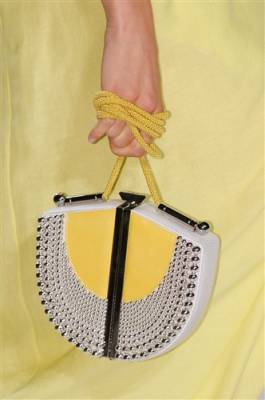 This Diana Von Furstenberg bag has everything you may want from a small spring bag. It's subtle pop of yellow shows a fresh and feminine side to a simple white bag, and the embellishments give the bag plenty of visual interest. The bag is only small, but big enough for anything you might need on a spring day out. DVF has once again hit the bullseye.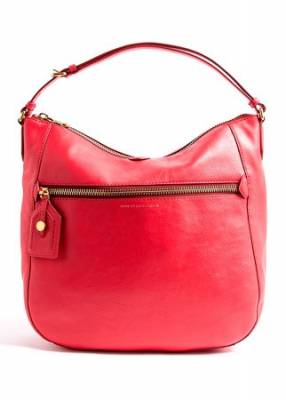 Personally I love Marc Jacobs. He always manages to create a unique designer style which can be incorporated into your exciting wardrobe. His accessories are guaranteed to be the things which will stand out and be remembered on an outfit. This Marc by Mac Jacobs shoulder bag is exactly that accessory. Its vibrant colour is guaranteed to jazz up even the most boring of work outfits.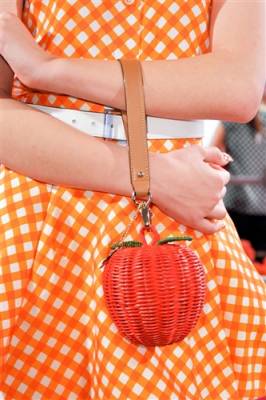 I am becoming a real sucker for colour and shape this season, and this Kate Spade fruit bag may be my favourite novelty bag on this year's catwalks so far. Its uniqueness brings a 60s picnic chic to the table, and Kate Spade certainly does this style best. Her use of colours, materials, and designs are a perfect combination this spring season.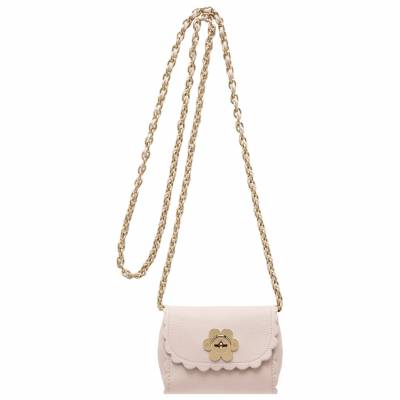 Femininity is in this spring summer season, and Mulberry have hit the nail on the head with they spring collection of bags. Mulberry can always be relied on when it comes to quality bags, but some of their designs can seem harsh and cold. This mini flower bag in light berry cream however, cannot be further away from harsh and dark! It oozes femininity and romance. A must have for spring.
No matter which bag you choose to go for this spring season. Make sure it will give your outfit a feminine boost with a blast of colour to accentuate your outfit.