3 minutes reading time
(628 words)
Men's Style Guide | Always In Black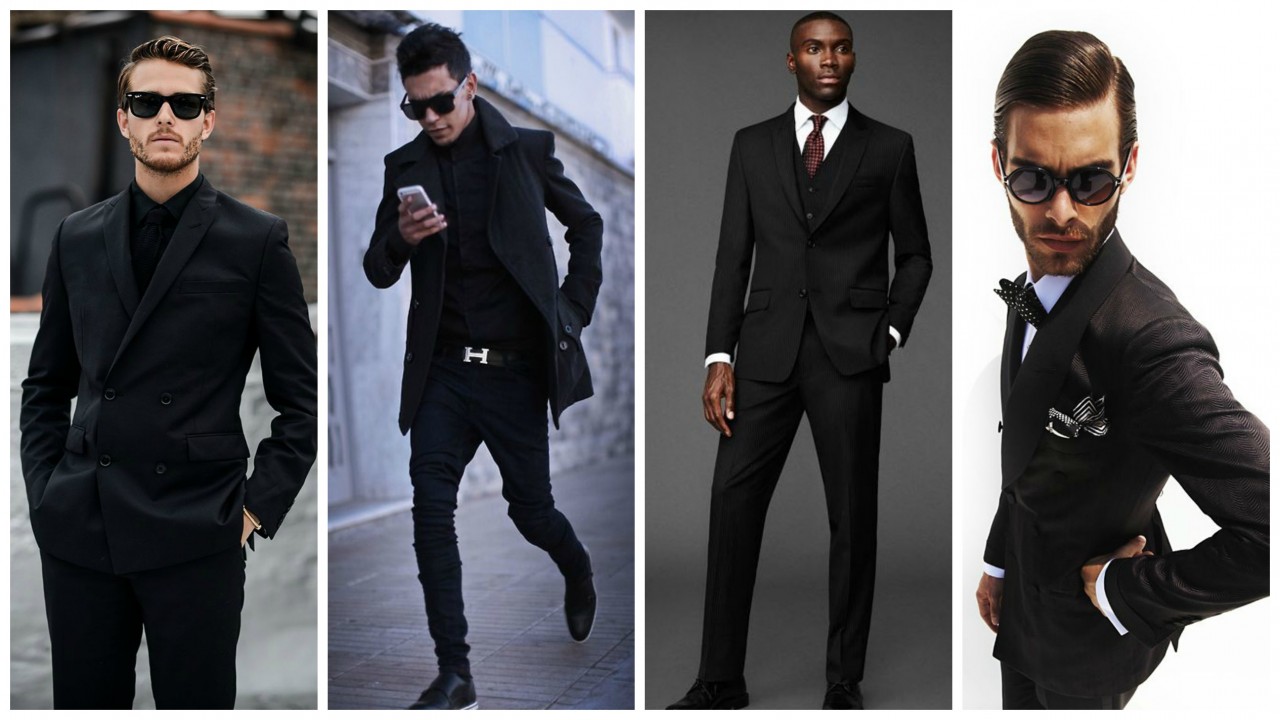 Even though clothes don't always make the man, it does take the right man to wear black clothing with style and dignity. Regal, debonair and always trendy, all-black outfits occupy a prominent place in the sophisticated fashion collection of any stylistically discerning gentleman, so you definitely should stack some in your closet, just to stay on the safe side.
Whether or not the all-black look is right up your alley, there are occasions where blacker-than-black attire is a true asset so check out some practical tips on how and where to wear your black suits and garments to a most befitting effect.
Paint it black: Business look par excellence
Though some fashion editors don't regard an all-black office style with approval, black business outfits do have their upsides. Slick and super-simple to coordinate color-wise with almost any pair of shoes and fashion accessories you have at hand, a hefty stack of wardrobe pieces in black is a welcome staple for a hard-working lawyer, clerk or salesman looking to make a credible professional impression on their clients.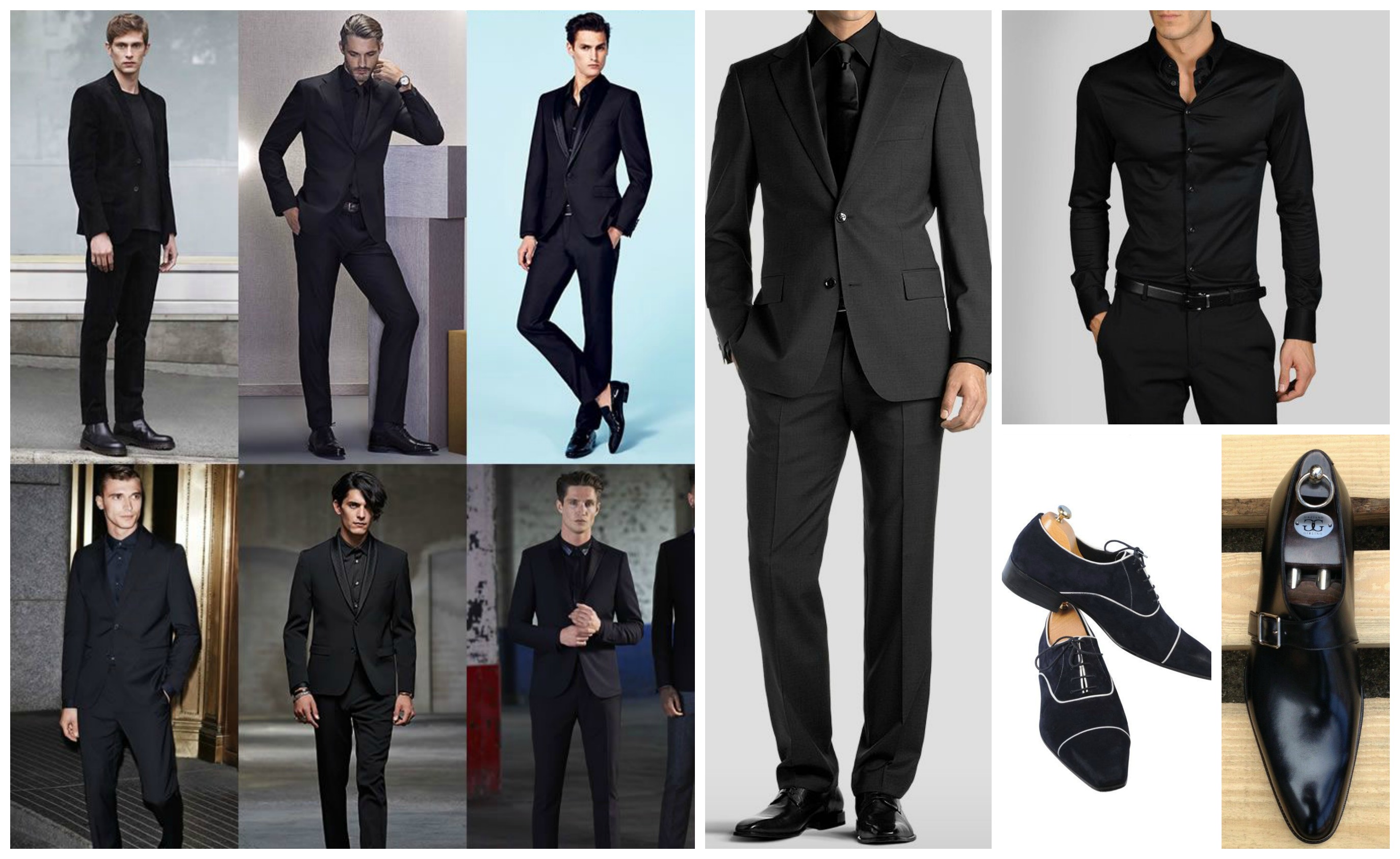 A pair of tight-fitting black trousers and dark brogues topped by a black collar shirt with metal cufflinks or a full-size black suit rounded off with a white pocket square or silk tie and a tasteful watch can do wonders for your business so go and order a handful of customer tailor suits ASAP if you want to climb up the corporate ladder fast.
Color of the night: Formal dinner party
Another setting that definitely calls for the look of a true gentleman, formal dinner parties, casinos and gala events sometimes even list all-black attire as standard dress code. If you're planning to show up for a special dinner at a kosher restaurant or spend an evening in the opera, don't hesitate to put on your black derby shoes, straight-leg trousers, crisp cotton shirt and a slim-fit blazer.
If you want your black suit to stand out in the all-black crowd, you can add a pocket square or boutonnière in dark red to your lapel for a dash of boldness, confidence and/or undaunted individuality. There's no denying the obvious: outfit style shows personal refinement and taste, so be careful about the message you're sending others by your clothes on a special occasion.
Black is the color: Celebrations and ceremonies galore
However casual and informal your daytime routine may be, there are several important ceremonies in a man's life where an all-black suit is a rule that just can't be breached, like weddings, funerals and an odd official reception or business celebration. Suave, sleek and modish, a black jacket with a wide peak lapel will add a dose of power, elegance and superiority to your macho silhouette during a formal gathering, wedding reception or corporate New Year's Eve celebration so make sure you get one ASAP.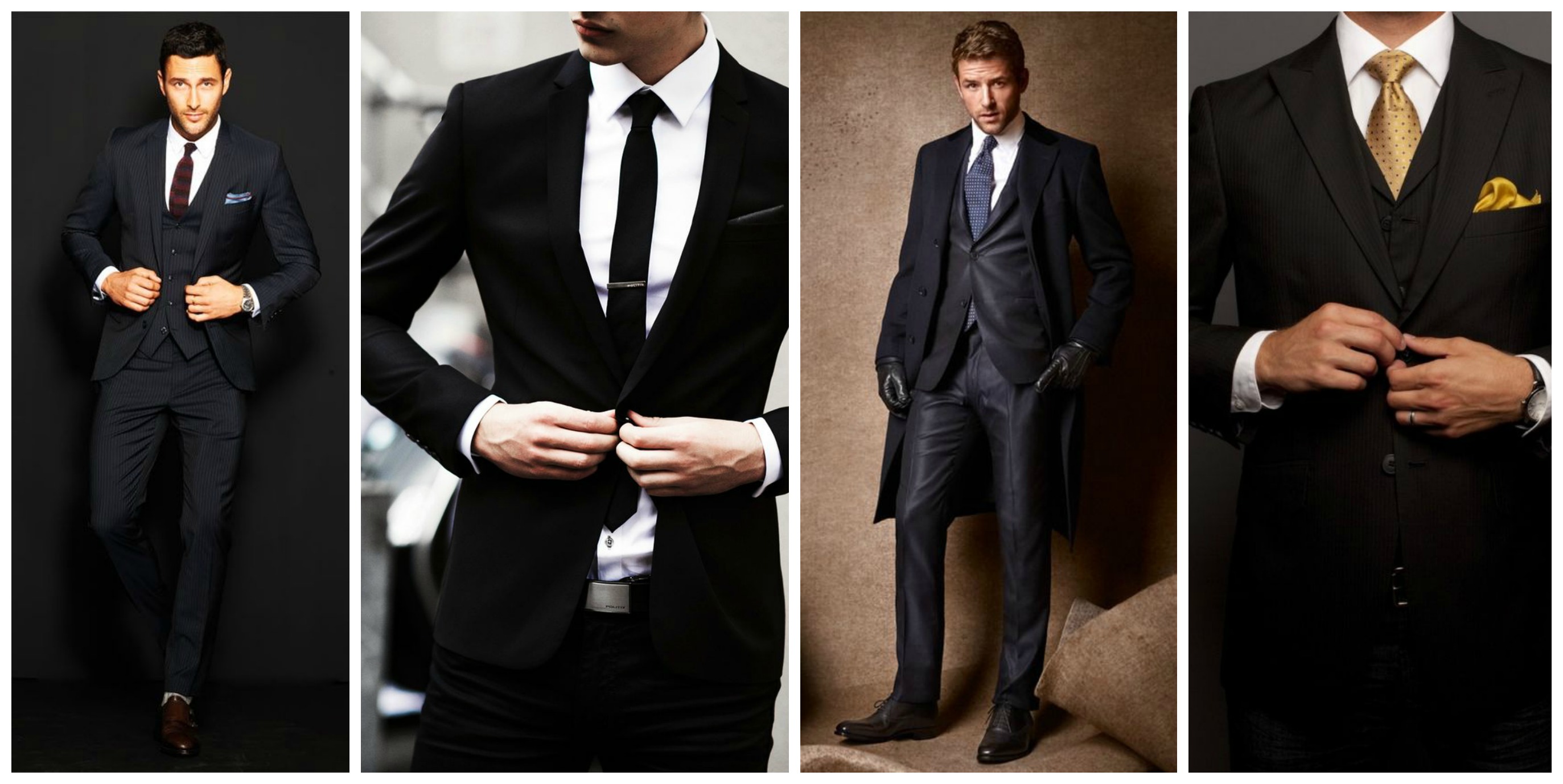 In case you get invited to a black-tie event that demands highly conservative clothes like a tux you don't have and can't afford to rent out for the night, you can put on a sophisticated black cotton/wool suit combined with a white pocket square, black grenadine bow tie, patent leather shoes and blazer or jacket in the same tone and nobody will even notice the difference.
Timeless, stylistically fail-safe and above all 100% masculine, all-black menswear will probably never go out of fashion, which is reason enough for it to win its rightful place in your wardrobe, however rebellious to the mainstream, tradition and all that formal jazz you may be. Don't be just a man in the crowd during important social events – with a black suit, refined leather shoes and a silk tie to match, you may just as well be the man of the show anytime, anywhere, so why just not go for it?
Related Posts
Comments
No comments made yet. Be the first to submit a comment
By accepting you will be accessing a service provided by a third-party external to https://style-review.com/