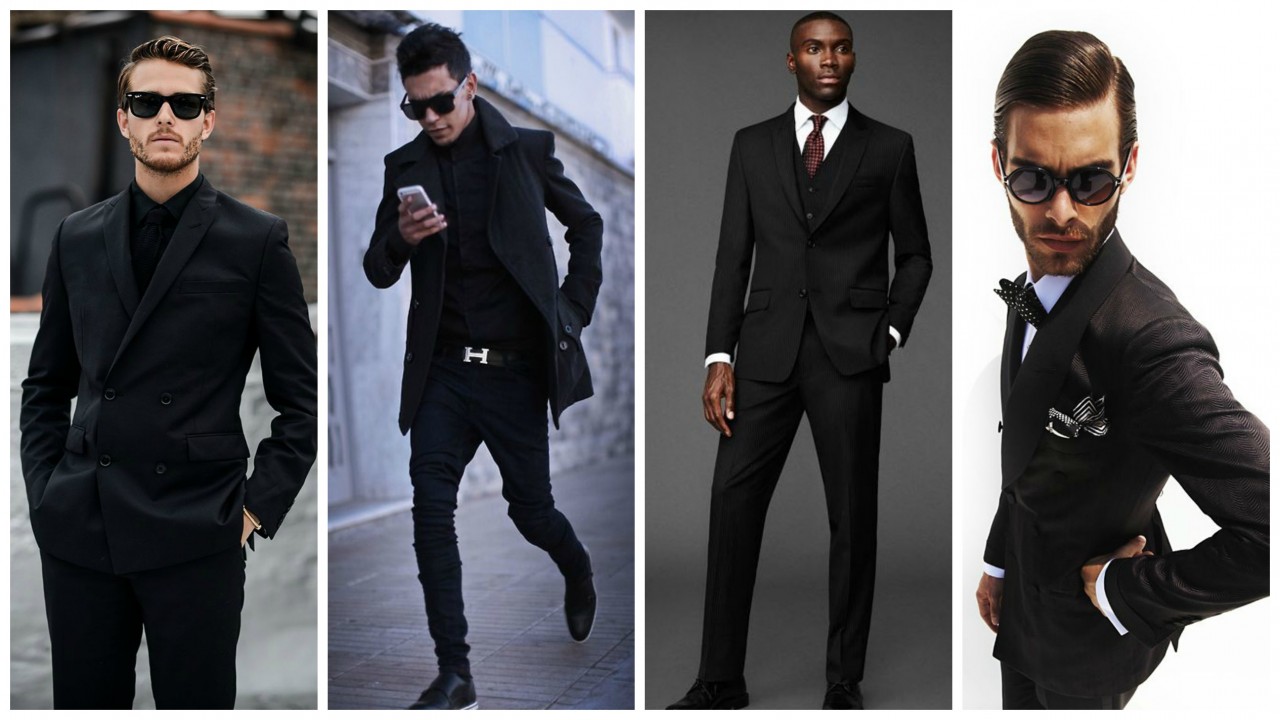 Even though clothes don't always make the man, it does take the right man to wear black clothing with style and dignity. Regal, debonair and always trendy, all-black outfits occupy a prominent place in the sophisticated fashion collection of any stylistically discerning gentleman, so you definitely should stack some in your closet, just to stay on the safe side.
Whether or not the all-black look is right up your alley, there are occasions where blacker-than-black attire is a true asset so check out some practical tips on how and where to wear your black suits and garments to a most befitting effect.
Paint it black: Business look par excellence
Though some fashion editors don't regard an all-black office style with approval, black business outfits do have their upsides. Slick and super-simple to coordinate color-wise with almost any pair of shoes and fashion accessories you have at hand, a hefty stack of wardrobe pieces in black is a welcome staple for a hard-working lawyer, clerk or salesman looking to make a credible professional impression on their clients.
A pair of tight-fitting black trousers and dark brogues topped by a black collar shirt with metal cufflinks or a full-size black suit rounded off with a white pocket square or silk tie and a tasteful watch can do wonders for your business so go and order a handful of customer tailor suits ASAP if you want to climb up the corporate ladder fast.