Though ladies of all ages and builts are innately beautiful and unique, girls and women of diminutive bodily dimensions do have it tough when trying to put together a tasteful outfit. If you're one of the petite ladies trying to come up with creative girly clothing combinations for every occasion, we have several useful tips on how to make most of your wardrobe to a highly flattering effect.
Simplicity is the key: Few accessories and monochromatic styles
One time-tested trick most fashionable petite ladies observe, simplicity is essential when trying to avoid the garish, messed-up look. For a polished and straightforward girl-style outfit that makes eyes go up and down your figure in admiration, go with monochromatic skirts and dresses that make your legs look longer and your silhouette sleek and taller than it actually is. Similarly, a sophisticated, simple necklace worn with a wide neck shirt or dress will draw the attention upwards and emphasize your neckline instead of your petite anatomy.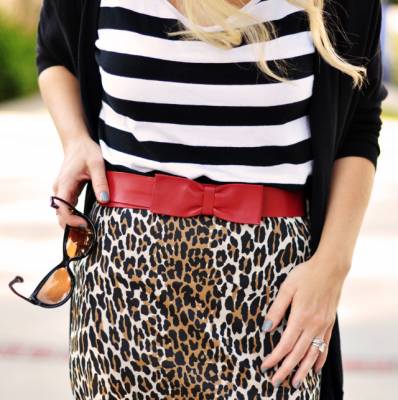 Shapes and patterns: Mix prints and stripes to your advantage
For an impression of added height, pick pants, jackets and shirts with vertical stripes and steer clear of long horizontal prints. Vertical patterns help visually elongate your silhouette, while horizontal stripes and wide prints add volume to your figure. As for colors, black and white are always in, but you can experiment with different tones (white and solid color combos or monochromatic brights are in this season) and see for yourself which of them complements your body shape best.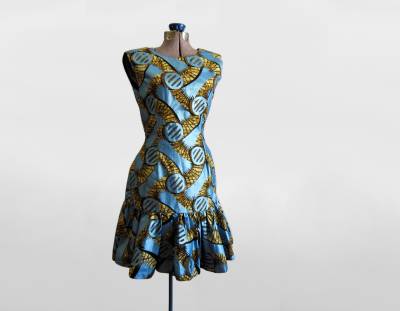 Drop-waist dresses: The fine line between girly and elegant
Drop-waist dresses can look stunning on petite ladies: emphasizing the lower body area and visually elongating the legs instead of the torso, this type of dress is a perfect choice for a fancy dinner party or a formal business gathering. For best stylistic results, pair your monochromatic drop-waist dress with a pair of comfy heels to add an extra inch or two to your natural height. In case you don't have a stylish dress that complements your body shape already, you can find one in an online fashion boutique: just make sure you get the right size!
Balance is the key: Know which areas to highlight
When you're not a tall lady, you have to make use of your best physical attributes to the max. This means that you will have to inspect your figure in the mirror and establish which areas of your body you can emphasize to make up for the lacking inches. For slim petite women, a tight-fitting shirt that flatters their cleavage, torso and/or shoulders will do the trick, while short women with a slightly more generous anatomy and a narrow waist will benefit from deep V necklines, gauzy fabrics, highlighted waistlines and bell-shaped shirt cuffs.
Being girly yet stylish at all times is not easy – and it's especially not a simple task for petite women. Still, with just a tad of fashion knowledge and care when selecting clothing, footwear and accessories to go with the delicately sized outfit, any petite lady can achieve great things look-wise – so go and browse through your closet ASAP! With a bit of experimenting and print and color matching, you're bound to come up with a perfect petite girly style for your figure.