1 minute reading time
(109 words)
Day 4: Blogging España Style!
This photograph is evidence that you can ski in the morning and chill out on the beach in the afternoon here in Andalucía. The snow capped peaks in the background are part of the Sierra Nevada range. One of the southernmost in Europe, the ski resort is near the beautiful city of Granada and offers some great conditions, often in the sunshine.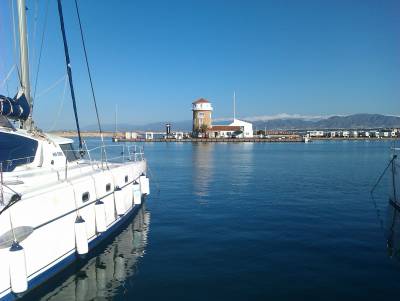 In winter and spring, the windsurfers here in Almerimar sail in the bay whilst looking up at the snow covered mountains above. It is a great setting, and mostly undiscovered by travellers who dismiss it as a wind-blown desert.
So,that's enough talk, where's my board and sail?
@jsmithwriter
Related Posts