Blogs and articles from writer and film maker, James Smith
James Smith's angle on movie news and reviews, arts, technology, music, and all things creative!

Exclusive to style-review.com
3 minutes reading time
(569 words)
MA450i noise isolating in-ear headphones
Within my work as a writer and filmmaker, I listen to plethora of media: music, podcasts, audio books, and of course video and movies. Much of the time, I'm situated on trains, aircraft, beside noisy computers, or even on yachts with masts clanking or wind blowing to add to the noise pollution with which I have to contend. Indeed, it seems that silence is a rare commodity, and therefore it was a pleasant surprise to acquire a set of RHA MA450i noise isolating in-ear headphones, with remote and microphone. These are designed for use with the iPod, IPhone, and iPad range of products.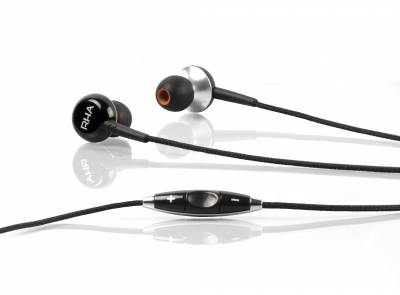 First impressions when perusing the classy packaging alone, is one of quality. Clearly, this is a product for discerning listeners and addresses the high end of the market. The components are beautifully designed and manufactured and, with the distinctive black and silver RHA branding, certainly look the part. The braided cable at 1.5m is a refreshing change from the plastically feel of the standard Apple cables that seem to become easily entangled. The RHA's cables are also sturdier and have a pleasant solid feel despite their flexibility. The remote with microphone is also sturdy, easily accessible, and simple to use, though takes a few minutes of familiarisation to control the volume and zip through the tracks.
In line with the high-spec nature of this product, the headphones come with a comprehensive choice of ear tips that you can use to achieve the best fit and most efficient noise isolation. And that's where we come to the key feature of the MA450i: these are not 'standard' earphones by any means and not comparable in usage or sound quality. To explain further, the earphones are designed to be 'in-ear' so that they snuggly fit into your ear comfortably, and thus deliver not only excellent sound quality, but also virtually complete isolation from exterior ambient noise. If there is a slight downside, it does mean that you need to persevere with a bit of trial and error to select the correct ear tips, and become familiar with this type of in-ear fit. Unlike standard iPhone earplugs, the feeling of isolation is quite remarkable, and to some, might take a little getting used to. If you want to know what the sensation is like, just press your fingers to your ears and lightly make a seal.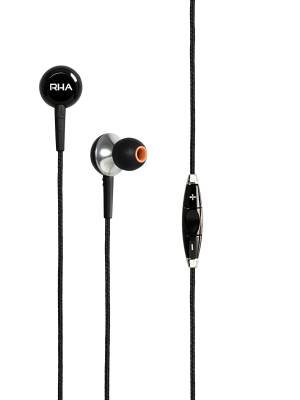 But that's just the beginning of the experience; the sound quality is awesome. I found all ranges of the audio spectrum impressive, but the lower end is particularly well defined such that returning to 'standard' earphones disconcerting. In comparison, the bass end of lower quality earphones sounds like a mushy wall of sound! That epitomises the quality of this product - once you have experienced the best, going back is a disappointing experience. A few words of warning, though: in order to achieve the best from the MA450i, you do need to select the correct ear tips and ensure the seal is good, otherwise, they'll sound tinny and lose definition; in addition, the noise isolation is so effective that you need to be careful about your surroundings, especially if you're out and about in the street, so read the safety tips inside the box.
Overall, a new and very positive listening experience for me, and despite all manner of noise pollution occurring outside, I can now pretty much shut it out with the RHA's.
Comments
No comments made yet. Be the first to submit a comment
By accepting you will be accessing a service provided by a third-party external to https://style-review.com/