When it comes to spring finally showing its sunny rays we want to dress for the occasion, and we want our kids to look the part too. Luckily this season is full of adorable and very stylish spring fashion choices for every boy and girl out there, so no matter what their mood, they wont throw tantrums over wearing some of the pieces we have in store for you.
Cute patterns, floras designs, pastel colours and clean cut shapes are what this season is all about, and that goes for both adult and kid fashion alike.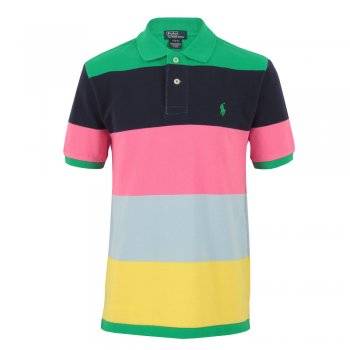 This colourful and stylish polo shirt from Ralph Lauren is the perfect choice for a spring day picnic out with the family, or even just a casual day playing with friends in the park. Both stylish and relaxed, this Ralph Lauren polo shirt is a great choice for boys.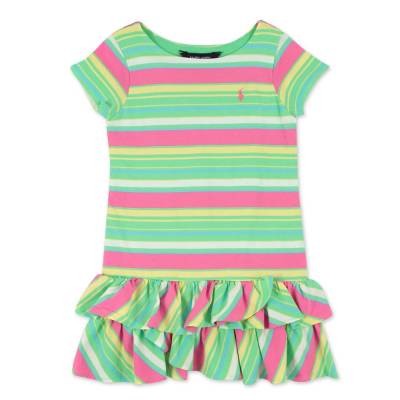 For girls you will not find anything more adorable than this colourful striped dress from Ralph Lauren. It's a fantastic little dress to put on your little girl for a sunny day out, or while she is playing in the garden. Paired with cute little white sandals and some tinted sunglasses, your little girl will look spring/summer ready! Base Fashion offers loads of spring ready items such as this from Ralph Lauren! What will your kids be wearing this spring?