Controversy's Favorite Child – Sanjay Dutt!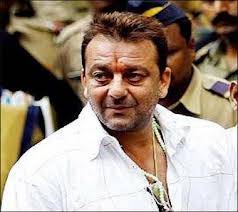 Sanjay Dutt hails from a blue blooded family with Nargis and Sunil Dutt as his parents. All along his career he has been scrutinized for many minute flaws despite hits films like Rocky, Naam, Main Awara Hoon and Vidhaata. He was dragged down by a spiral of drugs and alcohol, his health and films suffered, he was depressed and went into deeper drugs. After joining an American rehabilitation centre he left drug addiction and was sent back to India by his father, where he restarted a successful career.

Sanjay Dutt had remarked in an interview with Simi Garewal that it is difficult to remember any phase in his life void of any problems. He is on a threshold of being imprisoned for a term of 3 ½ years according to the sentence passed on March 21, 2013 for illegally possessing AK 56 weapon under the Arms Act. He has been linked to the masterminds of the Bombay serial blasts which took place on a Black Friday for the country.

He got married to Richa Sharma in 1987 and the wedlock brought to him his daughter, Trishala. Richa Sharma died of brain tumour and he battled for Trishala's custody with his in-laws and lost the same. Trishala now lives in US with Richa Sharma's family. In 1998 he married Rhea Pillai, a model and officially divorced her in 2008 soon after which he married Manyatta at a private ceremony amidst controversies such as rumours which claimed that she was already pregnant with Sanjay's child. She was also linked to the underworld. In 2010 she gave birth to twins. Many of Bollywood's big wigs have expressed sadness at the fate of Sanjay Dutt and hoped that he is shown mercy. Sanjay Dutt's image has been marred with controversies and now 3 ½ years of jail lie ahead of him. Filing a review petition is an option that lies in front of him.

Shah Rukh Khan Promises A Spectacular Ceremony For The Pepsi IPL 2013 Opening!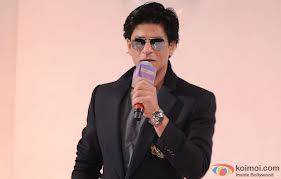 Shah Rukh Khan the megastar of Bollywood has promised an opening ceremony like none other on Tuesday in Kolkata for the Indian Premier League at the Salt Lake Stadium. He stated that for India, this would be an experience that would be truly unprecedented. This ceremony would be one which the country has not seen in the past, Shah Rukh Khan says in an interview.
He said that he would be performing to some of his songs, besides which his co-stars, Deepika Padukone and Katrina Kaif would also be there. The audience would be thrilled to see the international rapper, Pitbull. The stadium including of a stage in mammoth size has been lavishly decorated for the opening ceremony. The audiences are guaranteed to be entertained with mass dancers, air tumbler, cheerleaders, stilt walkers, flying drummers, rhythm acrobats and gymnasts coming together.

Filmmaker Sajid Khan, All Set To Work With Megastar Amitabh Bachchan!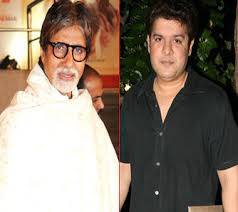 Sajid Khan, the 41 year old has already remixed the megastar, Amitabh Bachchan's hit song named 'Apni To Jaise Taise'; for the film Housefull and is not all set to work with for the next project that is still to be titled but will start in July. Sajid Khan is Amitabh Bachchan's ardent fan. The upcoming film is also going to feature Riteish Deshmukh, his good friend and also Saif Ali Khan in pivotal roles. Sajid Khan expects that this out and out comedy film will be a big success at the box office.

The New 'Chashme Baddoor With Deepti Naval And Farooque Sheikh Again!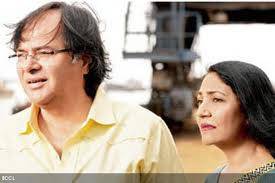 There is good news for the fans of the Chashme Badoor. The 1981 film Chashme Baddoor has been one of the best comedies of all times and has now been restored digitally finally. The new 2013 Chashme Baddoor film, directed by David Dhawan is a nice light hearted drama. The film stars Divyendu Sharma, Aliz Zafar, Taapsee Pannu and Siddharth in the lead roles.
Sunny Deol Grooms His Son Karan For Filmdom!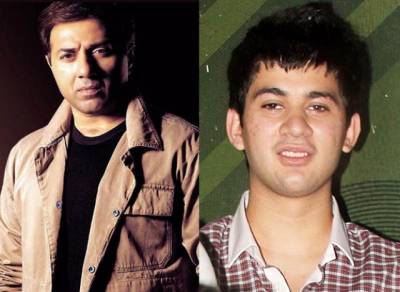 Sunny Deol the famous Indian films star tells Karan, his son, that there is no shortcut towards success. He told the 21 year old Karan this while teaching him the methods of carving a niche for himself on the basis of honesty and hard work in the film industry. He keeps telling Karan to work hard, be a good grounded person so that goals can be achieved.
Karan has already worked on the comedy drama 'Yamla Pagla Deewana-2' as assistant director for the director Sangeeth Sivan. In the film slated for a June 7 release, all the three Deols, Bobby, Sunny and Dharmendra are seen in action. He says that his father Dharmendra hailed from Punjab and underwent a lot of struggle and is a self made person and also made his sons the same.