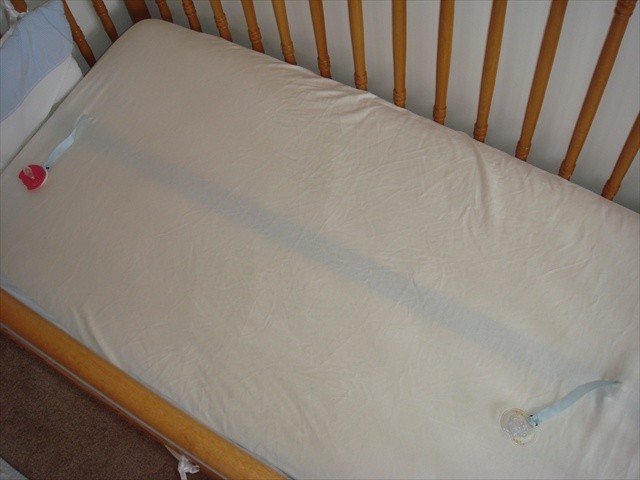 The Sleep Tight Genius Soother Holder™ is the first fixed soother holder that permanently attaches two dummies to the mattress of a cot. It is the answer to the problem many parents face when moving their baby from a Moses Basket to a cot - How to keep the dummy from getting lost inside the cot or completely falling out!
Click here to discover dummy clips on Amazon >>
Every girl wants naturally beautiful dewy skin but the reality is it can take a lot of work to make your skin look 'fresh and natural'.
A good skincare routine is the first step to healthy skin, use a cleanser twice per day, once in the morning to clean and freshen up the skin and once in the evening to remove any trace of make-up and dirt. A great cleanser for all skin types is Dior's Instant Cleansing Water.
A gentle exfoliator should be used next, only use an exfoliator everyday if it specifically says that it gentle on the skin and suitable for daily use otherwise you will take off more than just the dead skin cells that sit on the upper most layer of your face and get very sore sensitive skin appearing.
The next step in your skincare routine should be to tone the face, some people can find toner a little harsh on their skin so it might be best just to use once a day. For sensitive skin an alcohol-free toner such as Sisley's Floral Toning Lotion is a failsafe option.
If your skin is still feeling a little dry, or you have the odd blemish a facemask once a week can be a great way to help to solve common skin complaints. The key is finding the right mask for your skin type.
Aid the efforts you've made with a good skincare routine by using a little light-reflecting primer worn  underneath  makeup and a dab of highlighter on the high points of your face (tops of your cheek bones and tip of your nose).  A great highlighter is YSL dare to glow, it has a very subtle gel texture that leaves the skin shimmering not shiny.
If after all of this you still don't feel your skin is glowing enough, take inspiration from the Brightening  Skincare  ranges  that are  available  such  as  Estée  Lauder's CyberWhite HD  Spot Correcting  Essence  which  promises  to  brighten  the  look  of  dark  spots  to virtual invisibility.