In search of a comfortable pair of goggles that don't leak and you have a big nose like me? You are in the right place. After suffering with brands such as Speedo and while looking stylish (kind of unless I attempt a kick turn- or is it tumble turn). I found these from Aqua Sphere- a great comfortable fit and no leaks.

The added bonus is the adjust-ability is simply a joy to use and gets them so comfortable you forget you have them on. What more do you want? 
Aqua Sphere Goggles Link on Amazon >>
An alternative style is these from Shop Style Review by Copozz. They look great I will review a pair when my current ones get to leaky.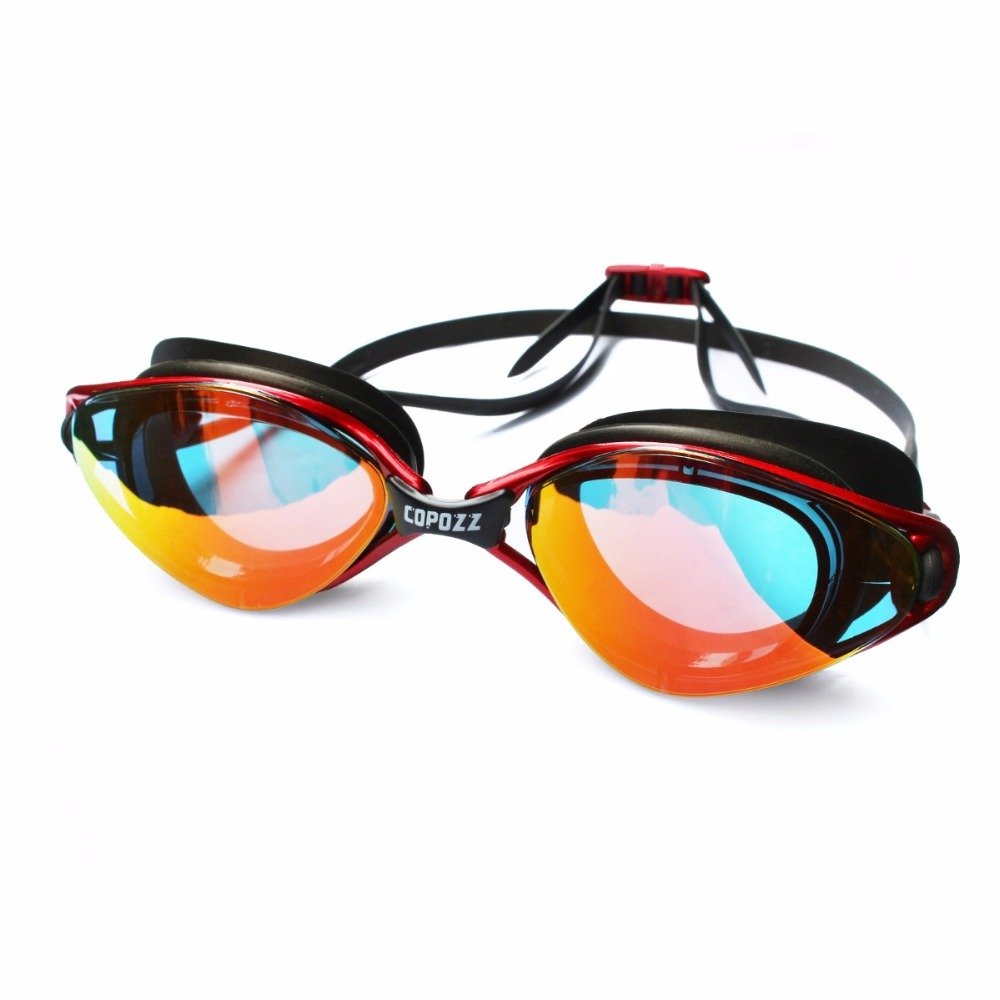 Click here for a really great value pair from SSR - these nice red blue ones above!
You may be interested in Swimming Jammers- these are the trend for swimmers in 2019 and are popular with triathletes as well. Here are a good pair of Swimming Jammers on our sister website.
Looking for something to spice up your swim workouts - the garmin swim mate is worth a look, you can upload your performance and either just keep track against yourself or the www.
You may not like the style so much but I'm over it and to be honest they are the best looking I have seen in their genre. There are many colours to choose from and some darker lenses if you are looking to swim in the sunlight - lucky you !

Otherwise enjoy the mostly rubber component parts that look like you would in theory be able to swap out the lenses - does this mean you could go for a prescription lens ? 
Click through to the amazon link above to see more reviews on their site.
TYR Tracer Velocity Goggles Review
With 3 bridge adjustable pieces to go at if you have a big nose or high bridge then these could be the pair of goggles to aim for. These are for performance swimming but even if you are an average swimmer they work and you will look the part!

Check Prices Here