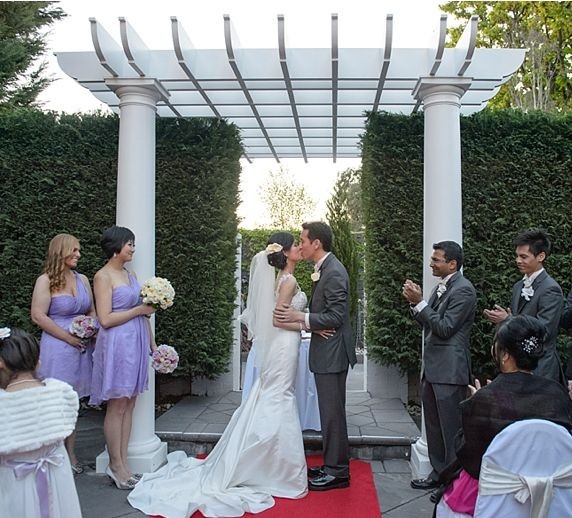 The job of a wedding photographer might only seem like it is one of the easiest and most relaxing in the world. It is definitely a beautiful job, full of opportunities to be creative and meet wonderful people, however, the amount of stress that comes with it can sometimes be overpowering. Here are a few tips how to minimize the fuss and create beautiful photographs which will live up to your clients' expectations.
- Chances are, the most nervous person at the wedding will be the bride. She will also be the one to judge your photos in the least of details so make sure you pay the most attention to her. Search fashion magazines for interesting and stylish poses and instruct her carefully.
- Before the wedding, ask about the venue and, if possible, go visit it. Look for some interesting places to take photographs at. You will usually want to look for long lines which will add to the overall look and feel of elegance in your photos.
- Do not plan weather dependant photo sessions. The weather is fickle, it changes before you know it. Think of a theme which can be adapted to different conditions.
- While horizontal and vertical photos are the norm, consider experimenting, tilting your camera every now and then. It adds the motion to your photographs and looks great in photo book albums, where it destroys monotony.