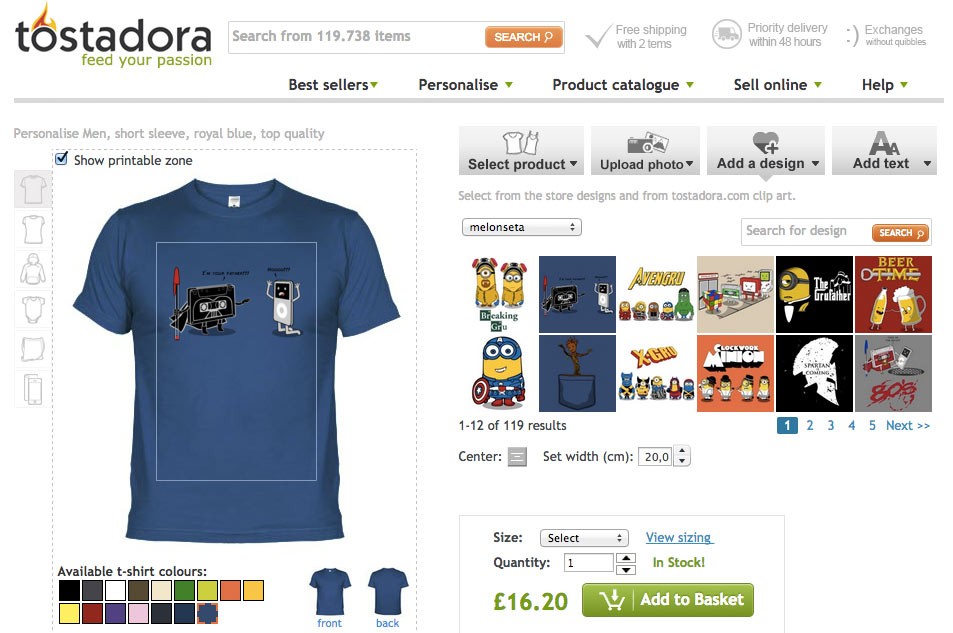 Technology today allows us to create some great products for gifts or just buying for ourselves. I am looking today at one such website tostadora !It looks at first glance like they mostly do T Shirts and the T Shirt is the obvious product that you can get your own design printed on but these guys take it a bit further. I Phone Case in point - pun intended, yes you can make a drawing and get it printed on a case. I think it's a great mothers day gift being of the moment.
So I might just add a few of my favourite designs that you can buy anyway as you may feel that you dont have a design to upload anyway or prefer to have something worked on by a pro designer.
SO lets look at some of my favourite T Shirts
Minions vs Iron man - see how you can add your text and in a choice of fonts here we made our own iron man vs minion vs style review !
Iron Minion