By James Bridgeford II
If you are a traveler looking for your next luxury vacation then you will find a variety of appealing destinations in South America, and one place you should definitely consider is Peru. Here, you can get a lot of luxury for a lot less than you might expect.
The experience you have and the quality of service you encounter are sure to exceed your expectations. To help you with planning your vacation here are some of the key destinations in Peru and luxurious hotel options and spas available in the area.
Lima
When visiting Peru you will more than likely start your journey in Lima. Previously, some travelers chose to fly directly to their next destination without spending any time in the city. However, in recent years there has been an increased interest in visiting the cosmopolitan capital.
There are a variety of experiences one will encounter in Lima, from exploring the historic 7th century pyramids of Huaca Pucllana to browsing art galleries and listening to live music in the classic bohemian neighborhood of Barranco. Whether you choose to spend time in Lima upon arrival or at the end of your vacation, I highly recommended you give Lima the opportunity to impress you.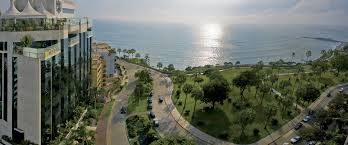 Where to stay in Lima?
Miraflores Park Hotel
Located in the heart of the historical district of Miraflores this hotel offers travelers the utmost luxury experience in Lima. This 5 star Orient Express hotel overlooks the Pacific Ocean and is conveniently located close to many of the city's iconic highlights.
Amazon
For those of you who seek an exotic adventure you have probably considered the Amazon Rainforest. So the question is, how exotic will it be? And how much luxury will you encounter in the Amazon?
Well, rest assured that the Tambopata National Reserve within the Amazonian rainforest in Peru will not disappoint you when it comes to exotic encounters or luxury accommodations.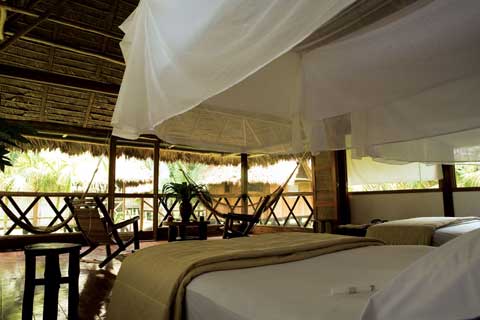 Where to stay in the Tambopata Reserve?
Inkaterra Reserva Amazonica (Lodge & Spa)
Listed in National Geographic Traveler's May 2012 edition as one of the "Top 50 Tours of a Life Time", this luxury boutique lodge is located on the banks of the Madre de Dios River and offers guests private cabins with river view balconies.
The hotel's design and layout is heavily inspired by native traditions and Inkaterra has done an extensive amount of work to preserve the nature and eco-system of the area. The lodge offers a smorgasbord of intimate and unique tours throughout the jungle with local guides, and after a day full of jungle exploration Inkaterra's ENA Spa is the ideal place to relax and unwind.
The Sacred Valley
The Sacred Valley also known as the Urubamba Valley is the gateway to Machu Picchu. Prior to visiting Machu Picchu most travelers spend a day exploring the historical villages and archeological sites of Pisaq, Chinchero, and Ollantaytambo.
The ideal thing to do before taking the train to Machu Picchu is to spend an evening in The Sacred Valley, and depending on how much time you have, I would recommend spending two. The energy that flows through The Sacred Valley creates the perfect environment for relaxation.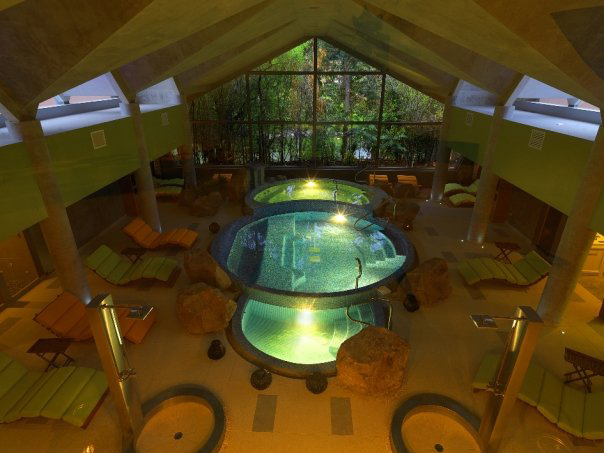 Where to stay in The Sacred Valley?
Aranwa Resort & Spa
A combination of colonial architecture with a blend of modern minimalism the Aranwa Spa is located on 17 hectares of lush vegetation on the banks of the Vilcanota River, in the heart of the Urubamba Valley.
The hotel was once a 17th century hacienda and in 2008 was carefully renovated and modern comforts and amenities were introduced. Aranwa offers its guests an array of activities from river rafting and horseback riding to day hikes and kayaking adventures, and most of all a tranquil ambiance to indulge in the majestic Sacred Valley.
Other properties to consider in the Sacred Valley include Libertador's Tambo del Inka, Orient Express' Rio Sagrado and the privately owned Sol y Luna. Each hotel offers a superb luxury experience as well as tranquil spas waiting to pamper you.
To complete the planning of your luxury travel experience it is advisable to contact a specialized tour operator who can assist you with making your hotel reservations and arranging personalized tours. Also, remember to consider the Orient Express trains (Hiram Bingham & Andean Explorer) when traveling to Machu Picchu and Lake Titicaca.
James is an avid photographer and travel writer originally from Kansas City, USA who has spent the last 5 years living in South America. He loves finding places off the beaten path and living amongst the locals.James wrote this article for Aracari Travel, designers of luxury tours in Peru.