2 minutes reading time
(329 words)
The Perfect Wedding Shoes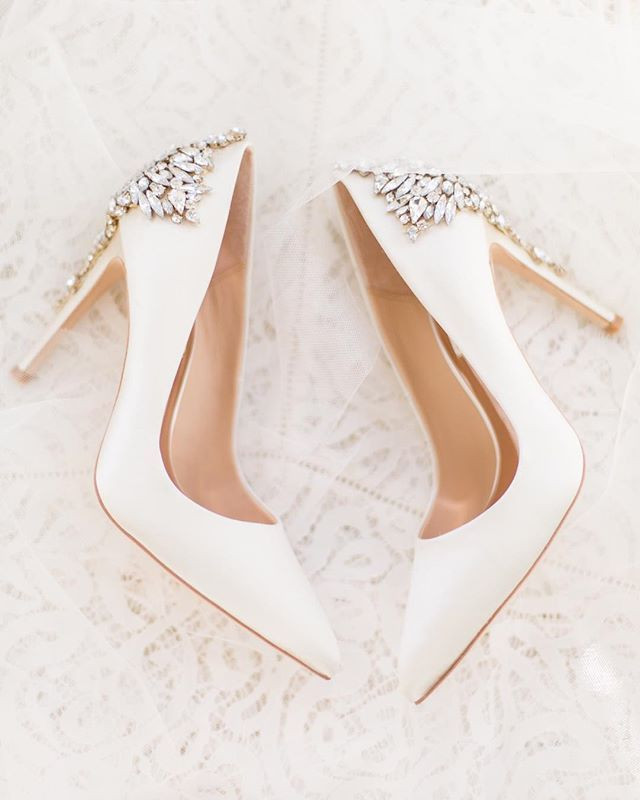 Your wedding is going to be the most important, memorable and glamorous day of your life, so getting it right outfit wise is essential.
Planning a wedding literally takes over your life, you want to have exactly what you have been imagining this day to be all your life to go smoothly and without any glitches. The theme needs to be perfect, the dress needs to be exquisite, the groom your prince charming, and the shoes? Well the shoes need to be a reflection of the whole day in total! Yep, it's not an easy task planning every single detail of a wedding, but when it goes right it's worth it in every single sense.
Let's talk about the Wedding Shoes, they're a big deal in case you hadn't realised. They are such a big deal in fact; that they get their own photo shoot at wedding, photographers have Wedding Shoe portfolios willed with gorgeous shots of wedding shoes. So, they are not to be taken lightly.
There are many traditions to follow when holding your wedding and one of them is having the wedding shoes match the wedding theme as best as possible. While in some ways this makes it easier to choose the right pair of brides wedding shoes for the occasion, it also means having to dig a bit more to get those shoes.
This is after all, your big day, and you don't want people taking about how your shoes let the gorgeous ceremony down. However, you don't have to spend a fortune on Wedding Shoes. There are online stores such as Shuperb which have great selections. Of course if you have the money and want to treat yourself, you can buy some beautiful designer Wedding shoes from top fashion houses such as Dior and the famous Christian Louboutin. Take the shoes as seriously as you do the ceremony and you are sure to look fabulous and have the fairytale day you've always dreamed of.
Related Posts
Comments
Impressive and interesting information about wedding shoes. Thanks for sharing I enjoyed reading this
post.

Thanks
Impressive and interesting information about wedding shoes. Thanks for sharing I enjoyed reading this post. Thanks
By accepting you will be accessing a service provided by a third-party external to https://style-review.com/