There are so many different subcultures these days that sometimes it can be hard to keep up with them all. Indies, Goths, Emos, Hipsters, Punks and more make up our modern world. A lot of designer labels take inspiration from these sub cultures and use their clothing choices to influence their latest collections. This then descends to the catwalks and then on to the high street, where people will then pick up these pieces and add them to their wardrobes. You may not realise it, but there is sure to be something in your closet that has been influenced by a popular sub culture.
A lot of famous designers have made their name by creating collections inspired by these sub cultures. Vivienne Westwood is one example, she first started out by producing collections inspired by bikers and later went on to create pieces centred around punk rock trends. This propelled her to fashion fame and she is now one of the most well know clothing designers in the world.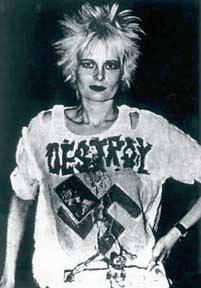 A photo from an early Vivienne Westwood collection. Image source – http://fashiontimeline-fashionista.blogspot.co.uk/
Another well know sub culture that inspired a generation of fashion is Mod. Many designer labels started out by creating clothing for the young Mods. Since the 1950's, the Mod sub culture has been centred on having a particular look and style which is achieved by choosing certain clothing items. Doc Martens, khaki parkas, check shirts, polo tops, denim jeans and narrow ties were all seen as Mod wardrobe essentials. Designer labels including Lambretta, Pierre Cardin and Yves Saint Laurent have all been part of the Mod style at one time or another. Today you will still find many recognisable clothing items which resemble true Mod fashion.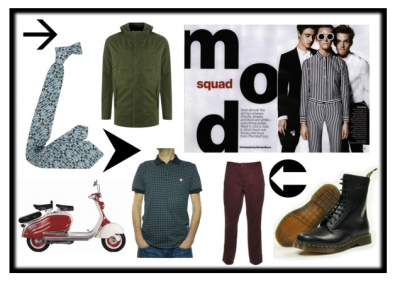 Mod Style Montage
Today you will still find many high end designers taking inspiration from sub cultures and using these in their collections. A lot of labels reinterpret these looks and work them into their designs to create an innovative and unique range of apparel, perfect for those looking for original looks and individual style.
Some other designers influenced by sub cultures –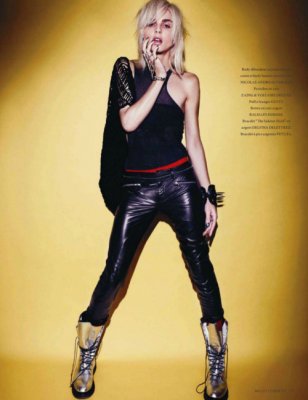 Glam Rock Look featuring Gucci, Nicolas Andreas Taralis, Zadig and Voltaire Deluxe, Balmain Homme, Delfina Delettrez and Phylea. Image Source http://fashionlookbook.rare.li/post/5795270327/andrej-pejic-punk-rock-glam-gucci-taralis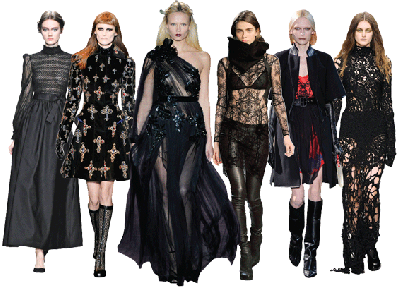 Goth fashion trend with Valentino, Versace, Gucci, Helmut Lang, Givenchy and John Rocha re-creating the look. Image Source http://www.ft.com/cms/s/2/efab3b36-16da-11e2-8989-00144feabdc0.html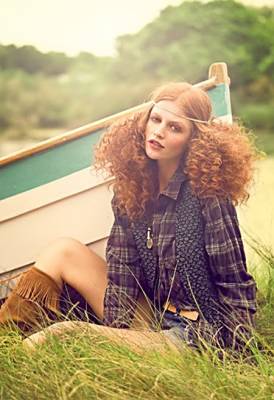 Hippie style featuring Erin Wasson x RVCA, Z Co. Jeans, Yenden, Jutta Neumann and Minnetonka. Image source - http://www.millionlooks.com/outfits/hippie-style-by-fashion-designers/