3 minutes reading time
(542 words)
How To Use LED Strip Lighting For Parties
A description of how LED lighting is the safe and green way to provide instant lighting for parties and Christmas. Includes information about how LED lights can be installed

Let There Be Light
Want to make a splash at your party? Feel like lightening the atmosphere at Christmas? There is a simple way to achieve an impact that is economical, green and easy to install. Sound too good to be true? Read on to discover how you can transform your living room for parties, without breaking the budget.

LED Lighting Comes Of Age
Christmas tree lights look lovely in windows and draped around a tree, but for a party, you need something a little more up to date. With tangled tree lights already an annoyance, you don't want more wires to add to your problems. A quick and easy way to liven up a party space is to use LED lighting. Today you can buy strips of LEDs for very little, and they will last you for years. They don't tangle, you can put them anywhere and they use very little electricity.

How Do They Work?
LED strip lighting consists of a tape containing tiny LED lights, which run on either a battery or mains power source. The beauty of this system is that the energy consumption of this lighting source is extremely low, meaning a battery powered light solution will last far longer. Although the lights are powerful, they use very little energy, which means you don't have to worry about your energy bills. UK LED strips are particularly energy efficient, and you really will not have to be concerned about changing batteries for many months.

LED Drivers
You need an LED Driver to use this lighting system, but don't be alarmed, they come as part of a strip lighting package. Most people are familiar with the use of transformers, and this essentially is what an LED Driver is. It is simply a means of regulating the current powering the lights, but all easy-install systems have a Driver supplied, so there is nothing technical to worry about.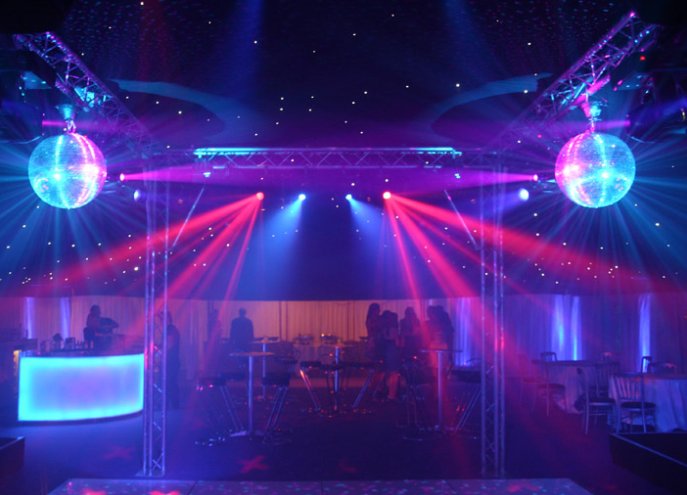 Funk It Up
If you are having a party, why not use your LED lighting to match the mood. With the addition of a Colour Changing LED Strip Light Controller, you can make a visual light display, with strobing, flashing and fading options. The colour mixing LED light controllers are prized amongst those who have caught the LED bug. Known as RGB Light Controllers, they have the capacity to mix colours other than the standard red, green and blue. A wide range of colour combinations becomes possible with an RGB lightingcontroller. It is a good extra to consider for parties.

Where Do I Position LED Lights
If you are a party animal, install your lighting strips wherever you wish, and simply leave them in place. Favourite places to install extra lights include window surrounds, along coving and shelving units, under cupboards and plinths in kitchen and surrounding mirrors or pictures. Your whole house can be illuminated quickly and easily for a modern party atmosphere. Make sure you opt for UK LED strips for maximum energy efficiency and safety.

Let Yourself Go!
There is a tendency for people to become slightly addicted to LED strip lighting once they have seen how easy it is to install, and how pleasing the effects can be. It really is worth looking online for inspiration from others, and ideas about how you can adapt your own LED display for maximum impact.
You can find LED Manufacturers here
Author Bio : James Holden is the digital content manager of Visible Lighting and has many years' experience in the LED Lighting industry.
Related Posts
Comments
No comments made yet. Be the first to submit a comment
By accepting you will be accessing a service provided by a third-party external to https://style-review.com/